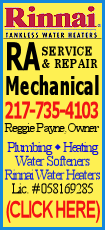 The loans are available to businesses located in the declared primary Illinois counties of Adams, Alexander, Bond, Calhoun, Champaign, Christian, Clay, Clinton, Crawford, Cumberland, Edwards, Fayette, Franklin, Fulton, Gallatin, Greene, Hamilton, Hancock, Hardin, Jackson, Jefferson, Jersey, Johnson, Kankakee, Knox, Lawrence, Macon, Macoupin, Madison, Marion, Massac, McDonough, Menard, Monroe, Montgomery, Morgan, Perry, Pike, Pope, Pulaski, Randolph, Richland, Saint Clair, Saline, Sangamon, Schuyler, Scott, Shelby, Union, Vermilion, Wabash, Washington, Wayne, White and Williamson, and the contiguous counties of Brown, Cass, Clark, Coles, DeWitt, Douglas, Edgar, Effingham, Ford, Grundy, Henderson, Henry, Iroquois, Jasper, Livingston, Logan, Mason, McLean, Mercer, Moultrie, Peoria, Piatt, Stark, Tazewell, Warren and Will.

"SBA's disaster declaration was issued as a result of a similar action taken by the secretary of agriculture to help farmers recover from damages and losses to crops," said Frank Skaggs, director of SBA Field Operations Center East.

Under this declaration, SBA's Economic Injury Disaster Loan program is available to farm-related and nonfarm-related small business concerns and small agricultural cooperatives that suffered economic injury as a direct result of this disaster. Farmers and ranchers are not eligible to apply to SBA.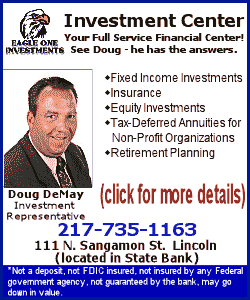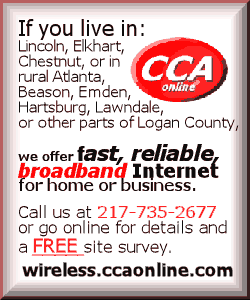 Eligible small businesses may qualify for loans up to $1.5 million. These loans are available at a 4 percent interest rate with loan terms up to 30 years. SBA determines eligibility for the program based on the size and type of business and its financial resources. Loan amounts and terms are set by SBA and are based upon each applicant's financial condition. Under this disaster declaration, SBA cannot provide loans to agricultural producers.
Interested business owners should contact SBA's Customer Service Center by calling 1-800-659-2955
(1-800-877-8339 for the hearing-impaired). Hours are Monday through Friday from 8 a.m. until 9 p.m. and Saturday from 9 a.m. to 5:30 p.m. EDT. Business loan applications can also be downloaded from www.sba.gov/services/disasterassistance. Completed applications should be mailed to U.S. Small Business Administration, Processing and Disbursement Center, 14925 Kingsport Road, Fort Worth, TX 76155.
Completed loan applications must be returned to SBA no later than Feb. 1, 2008
For more information about the SBA's Disaster Loan programs, visit www.sba.gov/services/disasterassistance.
[Text from U.S. Small Business Administration news release received from Terry Storer, Logan County Emergency Management Agency]