MarketMaker makes multistate connections in the food chain

Send a link to a friend
[March 12, 2007] URBANA -- From producer to consumer and back again, the food chain winds its way from field to fork across America. But, connecting the product with the customer can be difficult, particularly for smaller operations that may not have the resources to do extensive marketing. The MarketMaker website is helping make those connections on a multistate level.
MarketMaker currently includes Illinois, Iowa, Nebraska and Kentucky, but Michigan and Indiana have just recently announced plans to become part of the network and New York's site is expected to be launched this summer. Nearly a dozen other states have entered into discussions to join the effort to build this powerful Web-based marketing resource for consumers, farmers and food-related enterprises.

"MarketMaker began as an online database of Illinois businesses and was so successful that now other states have joined the effort," said University of Illinois Extension specialist Richard Knipe. "University of Illinois developed and owns the tool, but the multistate partnership that is able to pool large amounts of food industry data and provide it to the public really adds value to the resource."

Individuals can use the MarketMaker website to search for restaurants or places to buy things like maple syrup, wine and produce direct, and producers can search for farmers markets, grocery stores and other outlets to sell their food products.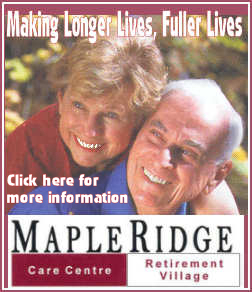 The original website is located at www.marketmaker.uiuc.edu. From there, visitors can search for restaurants, grocery stores, farms and other production facilities across several states. "It's more than a directory of information because it has interactive features like mapping and search capabilities so users can really target and focus on the data that they need," said Knipe.
Each state has a unique site, but all the data from all other MarketMaker states can be accessed from any location. In June a national MarketMaker portal will be made available to the public. The National Agricultural Resource Center at Iowa State University will host the portal and will include a clickable map of the entire United States. Participating states are highlighted, making it easy for users to navigate from state to state or to regionalize their data searches.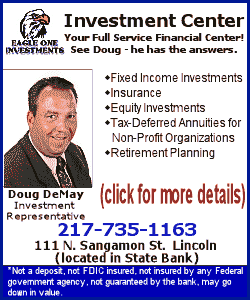 There is no charge associated with having a business or farm listed on the site.
"Our goal is to make the site a resource for all farmers and businesses in the food supply chain," says Knipe. "We are as interested in helping a grocery store find farm-fresh eggs as we are in helping the farmer find a place to sell them, so it's important to include as many producers in our database as possible."
You can see MarketMaker by visiting any of the following sites:
For more information about MarketMaker, contact any member of the development team: Richard Knipe, rknipe@uiuc.edu, 309-792-2500; Darlene Knipe, dknipe@uiuc.edu, 309-792-2500; or Sandy Shetler, sshetler@uiuc.edu, 815-441-0300.
MarketMaker was developed through a collaboration between the University of Illinois Initiative for the Development of Entrepreneurship in Agriculture, the Illinois Department of Agriculture, and C-FAR, the Illinois Council on Food and Agricultural Research. The project was funded by the Illinois Department of Agriculture, University of Illinois Extension, and the Illinois Council on Food and Agricultural Research.
[Text from file received from the University of Illinois College of Agricultural, Consumer and Environmental Sciences]