CHAMPAIGN, Ill. -- University of Illinois students who enrolled in Bruce Wicks' recreation, sport and tourism course on entrepreneurism this semester did so thinking they would be learning how to create a business plan and finance, begin and market a small business.
They are. But they're also learning firsthand what it's like to be on the other side of the business start-up process -- as lenders.
That's because Wicks, a professor of recreation, sport and tourism, decided to incorporate a new Web-based component into the lesson plan of the course he has been teaching for 17 years.
With the assistance of a Web site maintained by the San Francisco-based nonprofit Kiva, Wicks' students have become micro-lenders. So-called "micro-loans" are small-denomination loans, typically issued by nonprofit or nongovernmental agencies to entrepreneurs in developing countries who may not qualify for traditional loans.
"I got the idea (for using Kiva in the classroom) from reading a little blurb in The New York Times Magazine that listed '100 neat things in 2006,'" Wicks said.
At the beginning of the semester, the professor asked his students if they would be willing to commit their own resources -- "the cost of a couple of lattes or beers" -- in order to help individuals in developing countries around the globe who are seeking relatively small infusions of capital to start or sustain small businesses.
The vast majority stepped up to the plate. Wicks estimates that 45-50 of the 70 students enrolled each voluntarily contributed $10 to the enterprise.
Class members next studied the Kiva site -- which includes a selection of loan applicants, their pictures, background information and business plans -- and, over the course of the semester, supported four loan applicants. The students have provided funds to a tailor in Afghanistan, a grocer in Azerbaijan, a used-clothing broker in Kenya and -- most recently -- a clothing storeowner in Honduras.
Wicks said Kiva reports a repayment rate of nearly 100 percent. Lenders don't receive interest on the loans; when they are repaid, the funds can be withdrawn or channeled into new loans. In the meantime, lenders receive periodic reports on the progress of the businesses they support.
"It's a small part of the overall course," Wicks said, referring to the online micro-lending enterprise. "We use it when we talk about finance. For instance, we talked about what makes a good lendee. What are the criteria for why you'd loan someone money? Because they're a single parent? Because they have a good repayment history and you want to preserve your money?"
That discussion, he said, segued to "What about you? Why would someone lend you money to start a business?"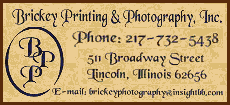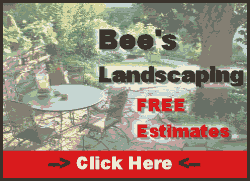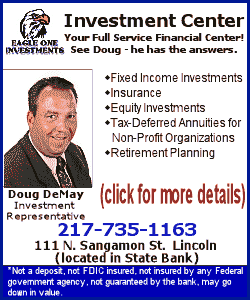 The Kiva-based exercise also prompted discussions of the practice of micro-lending, social entrepreneurship, gender issues related to starting a business, and what it means, in general, to help others. Wicks said the class also has studied the work of Bangladeshi banker and economist Muhammad Yunus, who won the 2006 Nobel Peace Prize for his efforts to make small loans available to impoverished Bangladeshis seeking self-sufficiency through entrepreneurial pursuits.
As the semester draws to a close, Wicks said he believes the experiment with Kiva has provided a positive, engaging experience for most of his students.
"This has been a situation where they've been able to learn something and do good at the same time."
That's exactly what Shannon Smith, a junior majoring in recreation, sport and tourism from Savoy, Ill., is taking away from the course.
"The micro-lending portion of the class is an entirely new notion for me and many other students in the class," Smith said. "This project has shown me that, as an individual, I can help and assist smaller businesses. A family in Hungary may only need a $500 loan to purchase a cow to help produce and sell milk for the family business. I now see that I am able to be a part of that."
The social entrepreneurship aspect of the course also happened to mesh well with her own career interests.
"My heart lies in not-for-profit work, especially as it relates to urban communities," said Smith, who is hoping to land an internship with an organization that provides playgrounds for inner-city kids. "I want to be able to use the skills I have learned to make a difference in the lives of the community."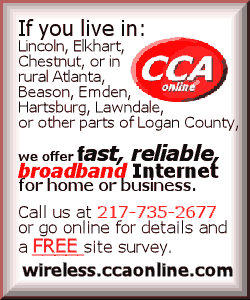 As for Wicks, he's just hoping to make a difference in the lives of his students, one class at a time. By the time the current group's Kiva loans are repaid, those students will have moved on to other things. So -- with the support of this semester's class -- Wicks plans to use the original pool as seed money for future investments by the next class.
Meanwhile, the instructor says his current crop of students has reinforced something he also has become more aware of this past year as the new director the U of I's East St. Louis Action Research Project, a program that promotes service-learning and volunteerism among students.
"Most of our students are socially responsible," he said. "They're just not being asked to show it."
[Text copied from University of Illinois news release]