Across the country, there are thousands of buildings with vacant upper floors. As sidewalks buzz with activities and storefronts cast a welcoming glow, upstairs windows are dark and the spaces behind them are often vacant and forgotten. But the Upstairs Downtown program, an ambitious initiative of the Illinois Historic Preservation Agency, is working to provide comprehensive strategies for revitalizing these underdeveloped spaces in historic downtown buildings.

Launched in 2005, the Upstairs Downtown program conducts workshops that address the challenges involved in bringing upper floors back into active use. The Illinois Historic Preservation Agency estimates that in Illinois alone, more than 40,000 downtown buildings have upper floors that have sat vacant for nearly 30 years. Given that these commercial spaces have a central location, high visibility and complete community infrastructure, the agency has targeted them as prime candidates for redevelopment.

"Thanks to this award-winning program, more and more people are learning that viable reuse of upper floors is achievable -- and as a result, downtowns are looking up," said Richard Moe, president of the National Trust for Historic Preservation. "Upstairs Downtown demonstrates the great value of historic resources in activating economic development and providing a strong foundation on which to build healthy, vibrant downtown communities across the country."

In an effort to clarify the zoning and building regulations that govern these historic properties, the program provides a tool kit of information focusing on a wide range of critical topics, such as design, insurance and marketing. The presentations are augmented by case studies involving a variety of uses and budgets that illustrate real-life successes. Walking tours showcase renovated spaces as well as those with untapped potential.

Originally targeted to Illinois communities, Upstairs Downtown has taken its message on the road, making presentations at conferences in other states. National experts participate in these workshops, providing detailed information, tools and training to small-property owners, code and building officials, as well as architects.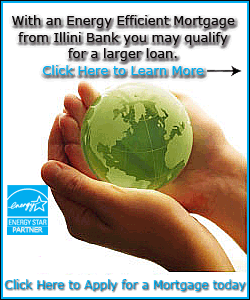 The National Preservation awards are bestowed on distinguished individuals, nonprofit organizations, public agencies and corporations whose skill and determination have given new meaning to their communities through preservation of our architectural and cultural heritage. These efforts include citizen attempts to save and maintain important landmarks; companies and craftsmen whose work restores the richness of the past; the vision of public officials who support preservation projects and legislation in their communities; and educators and journalists who help Americans understand the value of preservation.
For more information and pictures of the 2007 National Preservation Award winners, visit www.nationaltrust.org/preservation_awards/.
The National Trust for Historic Preservation is a private, nonprofit membership organization dedicated to protecting the irreplaceable. Recipient of the National Humanities Medal, the trust was founded in 1949 and provides leadership, education, advocacy and resources to save America's diverse historic places and revitalize communities. Its Washington, D.C., headquarters staff, six regional offices and 28 historic sites work with the trust's 270,000 members and thousands of local community groups in all 50 states. For more information, visit www.nationaltrust.org.
[Text from National Trust for Historic Preservation file received from the Illinois Office of Communication and Information]