Help available to emerging industry: meat goats

Send a link to a friend
[September 05, 2007] URBANA -- While increasing market opportunities have led many Illinoisans to consider raising meat goats, those interested are often unfamiliar with modern production techniques, said a University of Illinois Extension sheep specialist.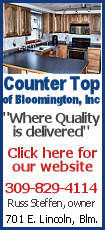 "Because the interest in meat goat production is new, there are few experienced goat producers in the state to help newcomers in their desire to learn as much as possible," explained Dick Cobb.

To meet that need, Cobb, along with U of I Extension animal systems educator Dean Oswald and Jennifer Miller, a veterinarian, have produced a set of guidelines, "Are You thinking of Raising Meat Goats?" The report is available online from the U of I Extension's Illini SheepNet and Meat GoatNet.

"Interest in meat goats has increased dramatically in Illinois in the last few years," explained Cobb. "An increasing demand for goat meat, spurred by a growing ethnic population in Chicago and throughout the state, has demonstrated a need for increased commercial meat production.

"In addition, importation of new breeds has stimulated a breeding industry which needs herds to produce purebred breeding stock as well as animals for exhibition."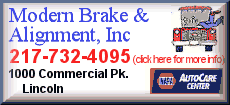 The guidelines cover a range of topics that are necessary for the would-be producer to understand before launching a meat goat enterprise.
"The first step in meat goat production is to do an honest evaluation of the resources you have to devote to the project," he said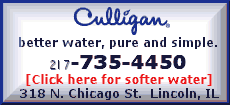 This includes things like personal attitudes, availability of land, buildings, machinery, equipment, labor and capital.
Marketing is another consideration for the would-be producer.
"You should not raise goats as a business if you do not have a profitable outlet for them," said Cobb, whose report identifies potential outlets for the would-be producer.
"The commercial goat industry is almost entirely ethnic -- Muslim and Hispanic," he explained. "It is affected by the dates of various religious holidays."
Dates for these holidays are provided in the guidelines document.
Producers need to develop a health program for the meat goat herd, and feeding guidelines are also important.
The report also includes traits for the various meat goat breeds, how to establish production goals, and a listing of resources, including organizations, classes, government reports and goat-related information on the Web.
[Text from file received from the University of Illinois Extension]