Lincoln Daily News
welcomes letters of appreciation, information and opinion on matters pertaining to the community.
As a community we need to be able to talk openly about matters that affect the quality of our lives. The most effective and least offensive manner to get your point across is to stick to the issue and refrain from commenting on another person's opinion. Letters that deviate from focusing on the issue may be rejected or edited and marked as such.
.
You may also send your letters by e-mail to ldneditor@lincolndailynews.com
or by U.S. postal mail:
Letters to the Editor
Lincoln Daily News
601 Keokuk St.
Lincoln, IL 62656
Letters must include the writer's name, telephone number, and postal address or e-mail address (we will not publish address or phone number information). Lincoln Daily News reserves the right to edit letters to reduce their size or to correct obvious errors. Lincoln Daily News reserves the right to reject any letter for any reason. Lincoln Daily News will publish as many acceptable letters as space allows.
To the editor:

Honoring My Children While I Can

In light of the most recent losses of life this past week in Logan County -- the four teens who died in the truck crash/fire near Middletown, I would like to remind people -- parents especially -- to honor those you love.

Katie Carpentier would have turned 16 this Friday, and yet her parents are burying her Saturday. I have watched Katie grow up -- her mom and I are friends, and she has been involved in the JSCC youth program since she was little. She has hung out with my teens and loved life. We will miss her so.

I honor Katie, and all those who died that night, and their friends and families. But here --now -- I wish to honor another group of amazing people -- my own children.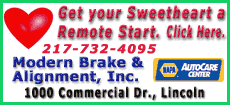 Kim Rankin Bridges is 27 years old. She has survived two parents' divorces, the death of her biological mother at age 21 -- tragic event in life which this space is not adequate to describe. Kim graduated from Olympia High School and has become a successful restaurant manager in Decatur. She was married to Kevin Bridges last fall and is pregnant with my very first grandchild. Though she is not of my flesh, she is the daughter of my heart, and I love her dearly. Kim is my heroine.
David Rankin will be 17 years old next month. He has become the man of our home(s) and has been an amazing role model for his siblings. David is a junior at Clinton High School. He is known for his strategic mind, quick wit, quiet confidence and deep compassion. David plans on joining the USMC and does his best work when rescuing others and fighting for what is right and good. I love him dearly. David is my hero.
[to top of second column in this letter]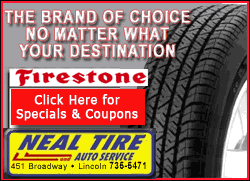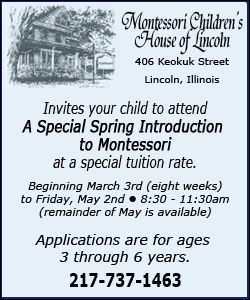 Joel Rankin is 15.5 years old -- will be 16 this October. He is not only a survivor (and has the scars to prove it), but he is a victor. He is a freshman at Clinton High School and has been taller than me for some time now. Joel has the amazing ability to accomplish anything he puts his mind to. He has a rare and passionate love for life. Joel is smart as a whip, deadly as an arrow and WILL rule the world someday. Look out, Bill Gates. I love Joel dearly. Joel is my hero (and not just my Guitar Hero).
Jessie Rankin is 13.75 years old -- turning 14 this May. In all my life encounters, I have never met a more amazing young woman than Jess. She lights up a room by entering it -- and her art leaves it more beautiful upon her exit. Jessie is an eighth-grader at Clinton Junior High School and remains taller than me, even when I try to cheat. She has only begun to tap into her gifts of creativity and compassion. She can cut you like a knife with her quick retorts. Jessie wants to be a graphic designer and an author/illustrator of children's books. She currently rules the world. I love Jessie dearly. She is my heroine.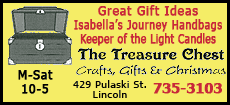 Now, there are other young people who are touching my life in amazing ways. Though we have not known each other long, I am in awe of who you already are. I wish to honor you here as well, though not yet by name. I can truly say I am proud of you, admire your strength, your passion, and am growing to love you as my own. I can offer you no higher honor than this. I love you all dearly. You are my heroes.
Patricia Rankin
Clinton
[Posted February 21, 2008]