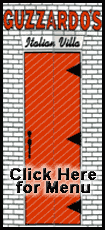 The company said its fourth-quarter earnings rose 11 percent on strong international sales, helped along by a weak U.S. dollar that makes American products more affordable.
Peoria, Ill.-based Caterpillar's earnings report followed similar, good-new-, bad-news reports from other major manufacturers this month, all of them struggling at home but riding a wave of growth abroad.
The company earned $975 million, or $1.50 per share, compared with $882 million, or $1.32 per share a year earlier.
Revenue rose 10 percent to $12.14 billion from $11 billion in the prior-year period.
Analysts were expecting a profit of $1.50 per share on revenue of $11.79 billion, according to a poll by Thomson Financial.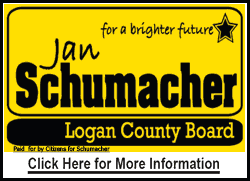 Caterpillar Chief Executive Officer Jim Owens said strong economic growth outside the United States would offset weak domestic demand.
"Global markets for mining, energy and infrastructure development are booming," he said in a statement.
Caterpillar expects U.S. economic growth to slow to 1 percent this year, including continued weakness in home construction.
The company is predicting profits will grow by 5 percent to 15 percent in 2008, and sees revenue rising 5 percent to 10 percent year-over-year. The prediction implies 2008 profit of $5.64 to $6.18 per share on revenue of $44.06 billion to $46.16 billion.
"While we expect anemic growth in the U.S. economy, we continue to see positive conditions for our sales in most of the rest of the world," Owens said.
"We expect the world's robust investment in infrastructure to continue well into the next decade, and we'll need more capacity to serve our customers," he said.
Caterpillar shares rose 68 cents, or 1 percent, to close at $65.93 Friday.
Caterpillar has continued to expand beyond U.S. borders in recent years. Almost 60 percent of its fourth-quarter sales were outside North America. That's almost 10 percent more than a year earlier, but Caterpillar expects it to increase even more this year.
The company said it benefited from the weak dollar, which makes American products cheaper overseas. Currency fluctuations added $334 million to fourth-quarter revenue, Caterpillar said.
Similarly, United Technologies, a conglomerate whose subsidiaries include engine-maker Pratt & Whitney and the Carrier heating and air conditioning business, this week reported a 23 percent quarterly profit. The company credited strong global sales.
And General Electric last week said overseas demand for its power turbines and jet engines drove its 4 percent fourth-quarter profit growth.
"Without a doubt, it is a global industry," said Matt Collins, an analyst for Edward Jones.
"You look across the industrial group, the GEs, the United Technologies, the Honeywells of the world," he said, "on average you'll see 40 or 50 percent of sales outside the United States."