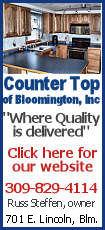 The week, which started with a 465-point drop in the Dow soon after the market opened Tuesday, showed that the stock market is still fractious but may be going through healthy process of trying to establish a bottom following weeks of sharp declines.
Investors had an initial burst of enthusiasm Friday, sending each of the major indexes up more than 1 percent, after upbeat profit reports from big names like Microsoft Corp. and word of a possible buyout of a trouble bond insurer. But the advance proved short-lived and the eventual decline wasn't surprising given that investors putting down bets ahead of the weekend were coming off two days of big gains - including 400 points in the Dow.
"People may be looking to take some profits off the table in this volatile market. And there's a lot of activity that's coming up next week," Scott Fullman, director of investment strategy for I. A. Englander & Co., said during the day's back-and-forth trading.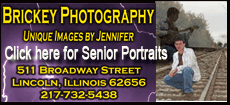 President Bush is scheduled to deliver his State of the Union address Monday. Meanwhile, the Federal Reserve is expected to hold its first regularly scheduled meeting of the year on Tuesday and Wednesday, and then the Labor Department will weigh in on the state of the job market on Friday.
Despite the pullback, Wall Street's tone Friday stood in sharp contrast to the intensely dour mood that hung over the market when the week began. While U.S. markets were closed Monday for Martin Luther King Jr. Day, stocks in Asia and Europe plunged amid fears of a precipitous slowdown in the U.S. economy. To stave off a similar sell-off in the U.S. over recession fears, the Fed stepped in before the opening bell Tuesday with an emergency interest rate cut.
The central bank's move to lower rates by a big 0.75 percentage point to 3.5 percent helped shore up investors' confidence and led stocks to end the day well off their lows, although they still closed down. A day later, on Tuesday, Wall Street had an astonishing about-face, with the Dow swinging more than 630 points and turning a sharp sell-off into huge gains. Stocks then extended their advance Thursday.
The Fed is widely expected to cut rates again at next week's meeting; many analysts expect a half-point cut.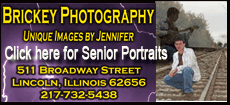 With Friday's decline, the market might well be following the pattern of past corrections, when huge gains were often followed by some retrenchment. Many market watchers consider such backing and filling a sign of health. However, with much economic uncertainty ahead, investors may need months before they can decide whether to take the market solidly higher.
The Dow fell 171.44, or 1.38 percent, to 12,207.17. The Dow had been up more than 100 points in the early going.
Broader stock indicators also fell. The Standard & Poor's 500 index fell 21.46, or 1.59 percent, to 1,330.61. The technology-heavy Nasdaq composite index fell 34.72, or 1.47 percent, to 2,326.20.
Despite the huge moves seen during the week, stocks finished not far beyond where they began, with the Dow adding 108 points, or 0.89 percent. The S&P 500 ended the week up 0.41 percent and the Nasdaq lost 0.59 percent.
Declining issues outpaced advancers by about 3 to 2 Friday on the New York Stock Exchange. Consolidated volume came to 4.78 billion shares, down from 5.48 billion shares traded Thursday.
Government bond prices jumped as stocks declined. The yield on the benchmark 10-year Treasury note, which moves opposite its price, fell to 3.56 percent from 3.71 percent late Thursday.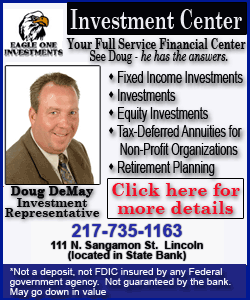 The dollar was mixed against other major currencies, while gold prices rose. Light, sweet crude oil advanced $1.30 to settle at $90.71 a barrel on the New York Mercantile Exchange.

Investors are looking for clues about whether the market is due to add to its gains after a brief hiatus or whether another pullback is in the offing. Despite the increases logged this week, stocks are still down sharply in the new year.

"The market is extremely sensitive to any news that's out there. A year ago, it brushed off a lot of stuff. Now, it's just the opposite, and we're seeing reactions nearly immediately when things come out," Fullman said.

Despite giving up the early gains, Wall Street still appeared pleased by reports from U.K. newspapers that billionaire Wilbur Ross was in talks to acquire bond insurer Ambac Financial Group Inc. Financial woes at many U.S. bond insurers have caused headaches in recent weeks for investors worldwide who have worried that tightness in the credit markets could worsen should one of the companies buckle under an inability to draw new business.

Ambac rose 21 cents to $11.54.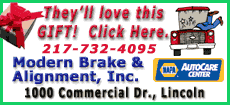 Word of Ross' interest follows comments this week by New York State regulators that indicated they would consider lending support to shore up the struggling bond insurance industry. While uncertainty remains over what role regulators might play, the comments initially helped reassure Wall Street and made room for stocks to rally.

Other corporate news appeared to offer investors mixed readings on the economy.

Microsoft finished down 31 cents at $32.94 after spending much of the session higher. The company raised its forecast for the rest of its fiscal year, which ends in June, and said its quarterly earnings jumped 79 percent. Microsoft cited the growing importance of its sales outside the U.S.

The Russell 2000 index of smaller companies fell 4.12, or 0.59 percent, to 688.60.

Overseas, Britain's FTSE 100 closed down 0.12 percent, Germany's DAX index finished off 0.06 percent, and France's CAC-40 fell 0.76 percent. Japan's Nikkei stock average jumped 4.10 percent after falling sharply earlier in the week. Hong Kong's Hang Seng index likewise surged 6.73 percent by the close.

---

The Dow Jones industrial average ended the week up 107.87, or 0.89 percent, at 12,207.17. The Standard & Poor's 500 index finished up 5.42, or 0.41 percent, at 1,330.61. The Nasdaq composite index ended down 13.82, or 0.59 percent, at 2,326.20.
The Russell 2000 index finished the week up 15.42, or 2.29 percent, at 688.60.

The Dow Jones Wilshire 5000 Composite Index - a free-float weighted index that measures 5,000 U.S. based companies - ended Friday at 13,423.62, up 115.17 points, or 0.87 percent, for the week. A year ago, the index was at 14,358.67.

---

On the Net:

New York Stock Exchange: http://www.nyse.com

Nasdaq Stock Market: http://www.nasdaq.com
[Associated Press; By TIM PARADIS]
Copyright 2007 The Associated Press. All rights reserved. This material may not be published, broadcast, rewritten or redistributed.