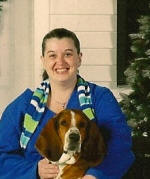 Deanna 'Dee Dee' Kiliman

Send a link to a friend
[July 02, 2008] Deanna "Dee Dee" Kiliman, 46, of Lincoln, died June 27, 2008, at her home.
Her memorial service will be at noon Saturday, July 5, at Holland Barry and Bennett Funeral Home in Lincoln. Visitation will be one hour prior to the service at the funeral home.
Mrs. Kiliman was a certified nurse's aide and recently was employed by Maple Ridge Care Centre.
She was born Nov. 6, 1961, in Wood River.
She is survived by her father, Franklin Delano Castlebury of Berry; her mother, Ruth Ellen Durham of Lincoln; one son, Michael (and Jessie) Wheelock of Lincoln; two daughters, Nahani (and Jason) Meuse of Lincoln and Merickia Wheelock of Miami, Fla.; four sisters, Christine Durham of Lincoln, and Onabell Franklin, Darla Kay Miller and
Theresa Stevens, all of Missouri; four brothers, Kenneth Durham of Normal, Franklin Castlebury Jr. and Houston Castlebury of Missouri, and David Castlebury of Kansas; her grandchildren, Dylan Meuse, Mary Beth Meuse, Jason Lee Meuse Jr. and baby Wheelock, due in September; five nieces; and six nephews. She was especially proud of her new grandson Jason Jr. and was eagerly anticipating the birth of baby Wheelock. She will be sadly missed by her faithful canine companion, Mr. Bass.
She was preceded in death by her husband, Helmuth Kiliman, and one son, Nathaniel Isaih Wheelock.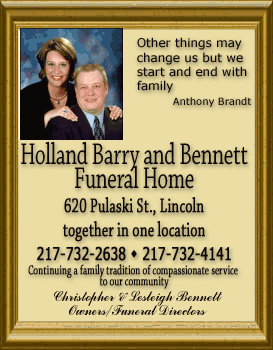 She was an active member of Jefferson Street Christian Church.
Dee Dee enjoyed helping people and was especially fond of lending a hand to children and the elderly. She loved animals and enjoyed reading books about life and religion.
Click here to send a note of condolence to the Kiliman family.