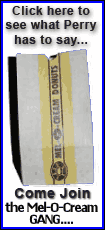 Justin works for the Department of Corrections at the Lincoln Correctional Center.

They had the classic two children, one of each, as they continued their careers and their lives together.

The Browns live in a nice split-level home on a quiet street on the west side of Lincoln, and for them the journey was as normal and average as any middle-class American family. It was until ALS; Michelle's constant companion entered their lives last May.

ALS, amyotrophic lateral sclerosis, is a neuro-degenerative disease that usually attacks both upper and lower motor neurons and causes degeneration throughout the brain and spinal cord. A common first symptom is a painless weakness in a hand, foot, arm or leg. Other early symptoms include difficulty with speech, swallowing or walking. -- ALS Association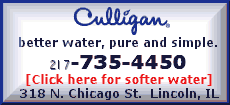 The first symptom Michelle noticed was a slight drop with her left foot. "I would be walking, and my foot would get caught," she said. "It was intermittent, and I went to the doctor, who didn't think at the time it was anything serious." As the problems persisted, Michelle saw a Springfield neurologist, who thought it was a pinched nerve and prescribed physical therapy, but the problems continued and then began to get worse.
By November, Justin observed the fact that something was seriously wrong with Michelle. "I noticed her speech, her response time and her balance was getting worse," he said.
Michelle also was becoming alarmed at what was happening to her. "It became difficult to hold a pen or tie my shoes," she said. "I had a coordination problem and found it was difficult to clap my hands together."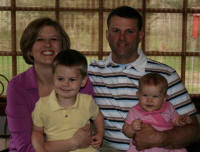 Michelle and Justin decided they needed to go to St. Louis to see a specialist. It was at their second visit with this doctor that they were given the news that Michelle did in fact have Lou Gehrig's disease. When asked the date, without a moment's pause they both answered: Dec. 17. In January, a visit to the Mayo Clinic confirmed that Michelle had this uncommon, but not rare, sickness.
The biological mechanisms that cause ALS are only partially understood. The only known cause of ALS is a mutation of a specific gene, the SOD1 gene. This mutation is believed to make a defective protein that is toxic to motor nerve cells. The greatest occurrence of ALS, which afflicts as many as 30,000 individuals at any given time, is primarily random and can strike anyone at anytime. -- ALS Association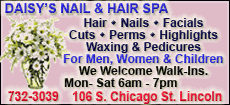 "If I were going to be sick, why couldn't it be something I could fight and win? The Mayo Clinic told us there was no treatment for ALS. Instead they tell you how you are going to die," Michelle said.
Michelle admitted that she had feared all along that she might be the exception to a rule no one cares to become a part of. She was only 30 years old, with two little babies. ALS usually strikes individuals in their 40s or older. Her continuing Internet study of the disease and its onset of symptoms had given rise to a fear that she was now being told was reality.
During the interview Michelle apologized for the scrapes on her face. "I'm afraid I fell," she said. "And I can't use my hands to break the fall. Once I'm down, I need help getting back up. Sometimes I can use the couch to help me get off the floor."
Both Michelle and Justin were frustrated that there was nothing they could do to fight the disease. No one was offering them any hope. Currently the only FDA-approved drug to combat ALS is Rilutek, which only prolongs life three to four months.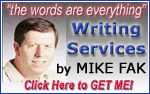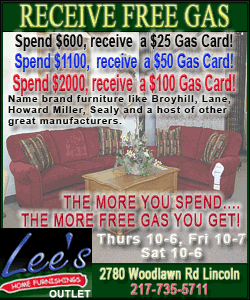 There were no options being offered the Browns in the U.S. "There are some clinical studies going on, but that won't help. What if I'm one of those who are given the placebo?" Michelle asked that question with her curled hands resting on her lap. The fingers appear to be drawing in on each other as one would see with an elderly person suffering from severe arthritis.
Michelle and Justin continued speaking about their frustration with the lack of possible alternative medical treatment in our country. They knew they couldn't give up without a fight. And so, they went to Mexico, where stem cell therapy is legal.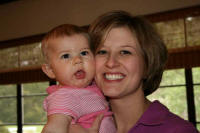 In the small town of Los Algodones, Michelle was treated by a doctor with an injection of lamb stem cells into her bloodstream, but the treatment did nothing to cure or slow down the debilitating disease.
Further research and discussions by the Browns with other ALS sufferers revealed a U.S. firm that is working with using stem cells derived from umbilical cords to treat neurological disorders such as ALS. Again, this procedure is not approved in the U.S., so they will be going to a clinic in Zonto Rio, Mexico, later this month. Of course, the treatment will not be covered by their family's insurance carrier.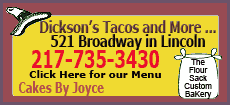 While there, Michelle will receive a massive, 300 million stem cell injection into her spinal column. The results of this treatment have been mixed, with no outright claims of cures being made. But it is a hope, as some ALS sufferers have shown some improvement. Others have reported the disease's mad dash through the body seemed to have slowed.
"I think people with ALS will try anything. It is important to at least have an option, even if it is a very remote option. I have to have something. I have to have hope. I can't just accept I get to die and that's it. I couldn't imagine going through this without the support I have from my family and our friends," Michelle said.
During the night's conversation, as son Avery rode his tricycle around the yard, little Nora flitted in and out of the room, giving brief yet welcomed respites from the topic at hand. She took turns moving from Dad's to Mom's lap as if she didn't want to hurt either parent's feelings by not sharing her love. As she sat on Michelle's lap, her hugs were returned by her mother. They were more of a hug with Michelle's arms than her hands, which don't have the strength they once did. It didn't matter to the little girl. The love, the bond, between all the Brown family couldn't be stronger.
Both Michelle and Justin talked about how amazed they are by the support of not only those closest to them, but the community in general. Justin said he hopes the fundraiser Friday and Michelle's story will help make people more aware of ALS and support funding to find a cure.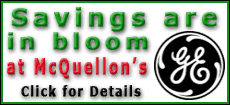 "I do appreciate everyone's help. I know everyone is busy and life goes on," Michelle said. We all hope that for a long time to come the Brown family will be able to continue to say just that.
For complete information on the Michelle Conrady-Brown fundraiser, which will be on Friday at the Knights of Columbus Hall, readers can go to www.jamcreatinghope.net.
[By MIKE FAK]
Related commentary