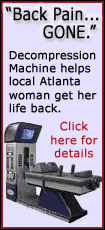 That would be the preference of Adam Jones, the suspended Dallas Cowboys cornerback who has been known by the nickname throughout his life. He'd like to be called by his given name and make "Pacman" a thing of the past.
"There's really just a lot of negativity behind it," Jones said. "It's just time for a change, man. I'm doing everything to make sure that I'm all right as a person, mentally and emotionally."
Jones missed all the 2007 season with the Tennessee Titans while serving his NFL suspension that has not been completed lifted. The Cowboys acquired Jones from the Titans for draft picks in April.
While he was on the practice field with the Cowboys the last three weeks, Jones might have to wait until the week before Dallas' Sept. 7 opener to find out if commissioner Roger Goodell will let him play during the regular season.
After speaking to about 60 kids at a basketball camp hosted by Dallas Mavericks forward Brandon Bass on Saturday, Jones expressed his desire to drop his nickname.
The kids at the camp called out "Pacman Jones! Pacman Jones!" after he spoke to them. But he signed autographs with his given name, not the nickname given to him by his mother when he was an infant.
"My mom is going to call me 'Pacman.' That is what it is. I can't change that," Jones said. "I'm not saying that my teammates won't call me 'Pacman' on the field. But for the most part, I want to be Adam or Mr. Jones."
Rosters handed out by the Cowboys during their mandatory minicamp last week listed No. 21 as "Pacman Jones," based on what he had initially told team officials.
When Jones conducted his only extensive interview at the Cowboys' facility June 4, the first week he was cleared by Goodell to practice with the team, he gave no indication that he planned to forsake his nickname.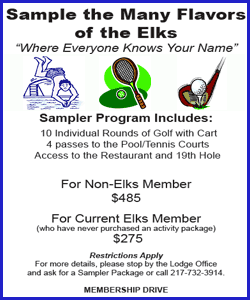 Jones had told reporters that he'd talk Thursday after the end of minicamp, the last organized on-field sessions for Cowboys until they report July 24 to training camp in Oxnard, Calif. But there was no media access after coach Wade Phillips canceled the final scheduled practice and replaced it with family day activities.
Jones was suspended in April 2007 following an accumulation of arrests and legal problems, including his connection to a shooting at a Las Vegas strip club. He's been arrested six times and involved in 12 incidents requiring police intervention since being drafted in the first round by Tennessee in 2005.
Meanwhile, Jone's name has recently appeared in the news. A woman involved in the Las Vegas brawl was found dead last week behind a building in the Bronx, a borough of New York City. Officers found her unresponsive with injuries consistent with a fall.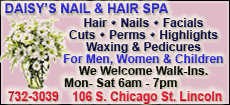 The woman, 26-year-old Sadia Morrison, had pleaded no contest to a felony battery charge last year in Las Vegas. Jones pleaded no contest to a disorderly conduct charge in Las Vegas after police said he incited the melee.
Back in Tennessee, a foreclosure sale was published involving Jones' home and 30 acres in a Nashville suburb. The home and land are scheduled to be sold Friday on the courthouse steps. Tax records show Jones purchased the property in July 2006 for $1.5 million, but he defaulted on the terms and conditions of a mortgage.
Copyright 2008 The Associated Press. All rights reserved. This material may not be published, broadcast, rewritten or redistributed.