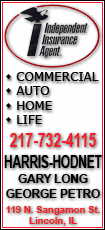 "At this point, it's not a major concern," NHL deputy commissioner Bill Daly said at the conclusion of the league's draft in Ottawa on Saturday. "We understand there's going to be a league. We'll see what impact it has. So far, it hasn't really had a major effect on us."
Added Daly: "We still continue to believe that the best players in the world will continue to want to play in the National Hockey League, the best league in the world."
Daly's comments came after The Toronto Star reported last week that several teams from the newly formed Continental Hockey League intended to offer Malkin a multiyear contract worth at least $12.5 million per season. That's far more than the Penguins or any NHL club could afford under the league's salary-cap system.
Malkin's agent, J.P. Barry, confirmed his client received a lucrative "back-channel" offer to play in Russia, but stressed it was a deal Malkin had no intention of accepting.
"That's not what he's interested in doing," Barry said. "If this was all about money, he would go to Russia, because he could make more in Russia than he ever could in the NHL. Evgeni's decision is he wants to stay in Pittsburgh."
Even if Malkin was interested, he couldn't jump leagues until after his contract with the Penguins expires next summer. International Ice Hockey Federation president Rene Fasel has threatened disciplinary action -- including disqualification from Olympic play -- against any league signing a player under contract in another league.
Penguins general manager Ray Shero said he's committed to re-signing Malkin to a long-term contract this summer, and is convinced the player will remain a fixture on a team that also includes star Sidney Crosby.
"He loves playing in Pittsburgh and our mutual goal is to work out a contract, an extension," said Shero. "My only focus is working on something that he's happy with and we're happy with moving forward."
The CHL was founded last month, replacing the former Russian Super League, and is expected to feature 24 teams when it's scheduled to begin play in September. Two veteran NHL free agents, forward Chris Simon and goaltender John Grahame, reportedly expressed interest in joining the new league.
Others might follow, but it's too early to tell what real impact the Russian league will have on the NHL talent pool.
"Obviously, if you've got star players, you're concerned if you have a chance to lose them. But let's see what happens," said Detroit Red Wings GM Ken Holland, whose team features Russian star Pavel Datsyuk. "I find that talk fuels a lot of speculation, and speculation fuels a lot of stories, and a lot of times things don't turn out the way everybody thinks."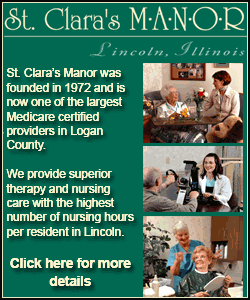 Wayne Gretzky had a different reaction.
"Forget concerns. I wish they were around when I was playing," said Gretzky, coach and managing partner of the Phoenix Coyotes.
"My goodness, it's a big decision for (Malkin)," Gretzky said. "Financially, it's incredible. You get a chance to go back to your home country. On the other side of it, you get to play with one of the best players in the National Hockey League in Crosby. ... In some ways it's overwhelming, to be honest with you."
The NHL's exposure to Russian encroachment has been lessened over the past few years. NHL teams have shied away from drafting Russian-born players because of the lack of a transfer agreement. The lack of an agreement provides NHL teams little leverage in signing Russian prospects still playing in their native land, making it a significant risk to use a high draft pick on a player who might never compete in North America.
Nine Russian-born players were selected in this year's draft, two more than last year. That's a big drop-off from the 2000-03 draft classes, when 30 or more Russian players were selected each year.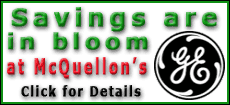 Washington Capitals GM George McPhee said it's important to be certain a Russian player is committed to coming to North America before that player is drafted. It's a commitment the Capitals received before selecting right wing Dmitri Kugryshev in the second round this past weekend.
McPhee noted the presence of star Alex Ovechkin on his roster might provide the Capitals an edge with other Russians.
"There's some risk there. But we feel the risk is less with a player like Ovechkin," McPhee said. "They'd like to come play with him."
[Associated Press; By JOHN WAWROW]
Copyright 2008 The Associated Press. All rights reserved. This material may not be published, broadcast, rewritten or redistributed.