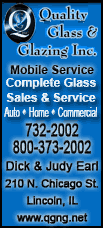 Orioles' closer George Sherrill struck out Ronny Cedeno, Kosuke Fukudome and Henry Blanco to escape a no-out, bases-loaded jam in the bottom of the ninth to get his 26th save.
Roberts had two singles and his sixth triple of the season to reach 1,000 hits for his career. His offseason was filled with rumors of a trade to the Cubs.
"I thought I was going to be a Cub in December," Roberts said before the game. "I didn't know what was going to happen. ... Once the season started you just kinda go out and play your spot and the rest will take care of itself. I really haven't thought about in a long time."
Jeremy Guthrie (4-7) allowed only four hits and a run over the first six innings as the Orioles took a 7-1 lead.
But he was driven out in the seventh when Jim Edmonds hit a three-run homer after singles by Derrek Lee and Aramis Ramirez, slicing the lead to 7-4. After a walk, reliever Jim Johnson got Mark DeRosa to hit into Chicago's fourth double play of the night to douse the rally.
Ramirez hit an RBI single in the eighth and the Cubs still had two on before Sherrill relieved and got pinch-hitter Matt Murton to fly out.
Chicago loaded the bases off Sherrill in the ninth on Geovany Soto's single, a walk to DeRosa and Ryan Theriot's infield single before the left-hander found his strikeout pitch and got his 26th save in 29 chances.
The Cubs, coming off a sweep of the crosstown White Sox last weekend, lost for the first time at home since May 17.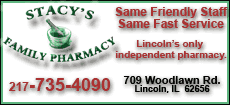 Cubs' starter Sean Marshall (0-1) -- just recalled from Triple-A -- lasted only 4 2-3 innings, giving up seven hits and four runs. The Orioles went up by six with three unearned runs in the sixth off reliever Michael Wuertz.
Luke Scott hit a two-run triple, a liner that got by right fielder Kosuke Fukudome in the fourth. It followed a walk and single by Ramon Hernandez.
Fukudome hit his sixth homer leading off the fourth to make it 2-1.
Roberts singled in the fifth and scored on Nick Markakis' RBI double. Markakis moved up on a fly ball and scored on Kevin Millar's RBI single that finished Marshall and made it 4-1.
Scott was initially credited with a double in the sixth when he hit a high pop that shortstop Ryan Theriot signaled was his. But when left fielder Eric Patterson called him off late, Theriot got out of his way and the ball dropped. The official scorer changed the ruling to an error on Patterson and one out later, Alex Cintron hit an RBI double.
He scored when Roberts drove one into the gap in right center for a triple. Markakis then delivered an RBI single.
Notes: Baltimore manager Dave Trembley said the Orioles are going to address their lack of depth at shortstop. The starting job has fallen to Alex Cintron. Freddie Bynum, who was designated for assignment two days ago, started 29 games at the position and Luis Hernandez 26 times. Hernandez was outrighted to the minors earlier this month after also being designated for assignment. ... The Cubs are now 32-9 at home this season.
[Associated Press; By RICK GANO]
Copyright 2008 The Associated Press. All rights reserved. This material may not be published, broadcast, rewritten or redistributed.