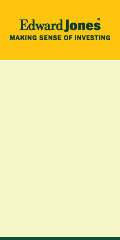 Just last week, outfielder Jay Gibbons agreed Monday to a contract with the minor league Long Island Ducks of the Atlantic League. Gibbons failed to receive a major league offer after Baltimore released him near the end of spring training.
"He has nothing to prove there," Bonds' agent, Jeff Borris, said Wednesday. "He doesn't need to go to an independent team and hit two home runs a night hoping to get attention to prove that he still has the skills that would warrant him playing at the major league level. His performance in 2007 demonstrates that he's capable of playing at the major league level for the 2008 season."
The players' association expressed concern to the commissioner's office last month over the lack of offers to Bonds and asked for additional information about the offseason's free-agent market. The union, which hasn't filed a collusion grievance, is still investigating, general counsel Michael Weiner said this week.
The commissioner's office maintains that each team has acted independently and that there has not been a concerted effort against Bonds.
Bonds raised his home-run total to 762 last year, seven more than Hank Aaron's previous record. The San Francisco Giants, Bonds' team since the 1993, decided not to re-sign him.
Bonds was indicted late last year on charges of lying when he told a grand jury in 2003 that he didn't knowingly use performance-enhancing drugs, and a trial is scheduled to start next March 2 in San Francisco.
Teams have shied away, not wanting to deal with the glare of attention Bonds would bring. The outfielder, who turns 44 on July 24, has been offered by Borris to all 30 teams for a prorated share of the $390,000 minimum.

Borris said Bonds even would play for free -- offering to donate whatever salary he receives to purchase tickets for children.
"The fact that no team in Major League Baseball has made an offer for Barry even at the minimum salary has created a level of suspicion that is currently being investigated," Borris said.
"Let's look at the facts. Barry performed admirably in 2007. Barry is healthy. Barry has been offered at the minimum salary and Barry's trial date is in March of 2009, so there would be no interruption of the 2008 season. It defies explanation as to why he is not employed in 2008 with a major league club."
[Associated Press; By RONALD BLUM]
Copyright 2008 The Associated Press. All rights reserved. This material may not be published, broadcast, rewritten or redistributed.