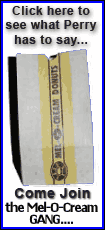 The YMCA's Summer Field Trip Blast program is offering single-day field trips for kids entering first through fifth grade. The YMCA will take children to various fun-filled destinations. The next available trips for the three age groups are:
July 15, first and second grade -- Fon du Lac Farm Park, East Peoria

July 17, third and fourth grade -- Dragonland Water Park, Pekin

July 22, fourth and fifth grade -- Roller skating, Springfield
Please have registrations for these field trips in one week prior to each trip.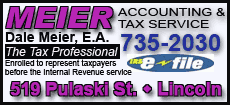 The YMCA will accept registrations for the Chad Burnham Flag Football League until July 7. Please register your child soon to avoid the $10 fee increase that applies after July 7. This program is for children age 4 through second grade. Teams will be broken into two age groups: 4-year-olds and kindergarteners, and first- and second-graders. Each team practices once a week and plays games on Saturday mornings. Don't miss out on this awesome experience. The Chad Burnham Flag Football League is sponsored by friends and family of Chad Burnham and Joe Ryan at Country Financial.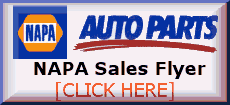 The YMCA has a new program, YMCA Biking Blast. It is designed to allow experienced and novice cyclists an enjoyable, safe ride through our community. Participants will have the choice of riding either a 5-mile or 30-mile well-marked course. This event is scheduled for Sept. 6 and will start and finish at the YMCA Activity Center, 719 Wyatt Ave. Discounts are available for Y members and for riders who register before Aug. 25. Proceeds from the Y Biking Blast will go toward the YMCA Scholarship Fund. This fund ensures that no family is turned away from Y programming due to an inability to pay.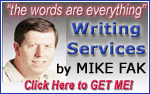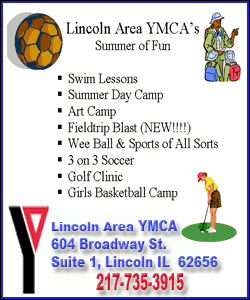 The third annual Y Run is coming. This 5K run and one-mile fun run-walk is an annual event created to assist local families by raising money for the YMCA Scholarship Fund. Snacks and drinks will be provided for all participants. The first 50 registrants will also receive a Y Run shirt. Awards will be given for the top male and top female for each age division, as well as top male and top female finishers overall. Police escorts will guide participants throughout to ensure their safety. Please register now to help improve your health, while assisting local families. Guzzardo's Italian Villa and Elkhart Grain Co. are the gracious sponsors for this worthwhile event.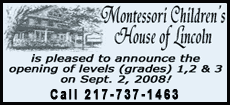 Lincoln Area YMCA will host a Recycled Art Camp for children entering first through sixth grade. Sessions will be from 9:30 to 11 a.m. July 14-18 at the YMCA Activity Center, 719 Wyatt Ave. YMCA art instructor Lisa Madigan will share recycling information with the children, and they'll make art projects from recycled material. Projects include aluminum can characters, mosaics from junk mail and wall reliefs from recycled picture frames. The cost is $50 per child for 2008 Y members and $60 per child for nonmembers. Registration deadline is July 7, and the fee increases $10 after the deadline. Call the YMCA for more information. The YMCA art program is sponsored by Eaton Corp.
The YMCA will offer free face-painting and lemonade during the Lincoln Heritage Days celebration. Face-painting will be in front of the YMCA office, on the square, from 10 to 11 a.m. July 5, during the downtown merchants' "Red, White and Blue Sale."
For more details on YMCA programs and events, contact the Lincoln Area YMCA at 735-3915; 604 Broadway St., Suite 1; or visit www.lincolnymca.org.
[Text from file received from Lincoln Area YMCA]