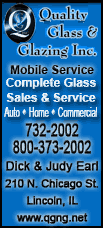 Wall Street is also awaiting a Commerce Department report on personal income and spending and a reading on consumer sentiment. Data on the average U.S. consumer should provide more insight into how much Americans -- whose spending accounts for more than two-thirds of economic activity -- are struggling with rising prices, falling home values and the shaky job market.
The government's report is expected to show decent gains in personal income and spending levels in May, thanks to taxpayers' rebate checks. But the University of Michigan's revised report on consumer sentiment in June is expected to indicate that Americans remain very pessimistic.
On Thursday, the Dow Jones industrial average gave up nearly 360 points and fell to its lowest level since September 2006 on a combination of worries about oil prices and the financial, automotive and technology sectors. General Motors Corp. shares dropped to their lowest level in more than three decades.
With many commodities on a seemingly unstoppable incline, Wall Street remains concerned that they will slam consumers with not only elevated prices for energy and food, but also for other goods if cash-strapped companies decide to pass along the rising costs. Early Friday, light, sweet crude rose more than $2 past $142 a barrel in premarket electronic trading on the New York Mercantile Exchange.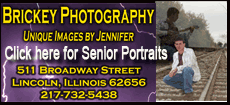 Corn and soybeans have also been hitting new all-time highs.
Ahead of Friday's data releases, Dow Jones industrial average futures fell 57, or 0.50 percent, to 11,405. Standard & Poor's 500 index futures fell 5.70, or 0.44 percent, to 1,278.70, and Nasdaq 100 futures fell 14.8, or 0.79 percent, to 1,851.8.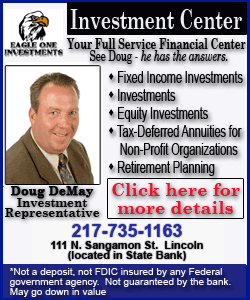 Bond prices edged higher. The yield on the benchmark 10-year Treasury note, which tends to move opposite its price, was at 4.02 percent, down from 4.03 percent late Thursday. The dollar was mostly lower against other major currencies, while gold prices rose.

On Friday, a Lehman Brothers analyst lifted his prediction of how much Merrill Lynch & Co. will have to mark down the value of its assets in the second quarter. His write-down estimate rose to $5.4 billion from $3 billion. On Thursday, a Goldman Sachs analyst forecasted a $4.2 billion write-down at Merrill and a nearly $9 billion write-down at Citigroup Inc.

Keeping investors nervous about the tech sector, Palm Inc. posted a worse-than-expected quarterly loss after the market closed Thursday. The smart phone maker said sales of Treos were slowing.

Overseas, Japan's Nikkei stock average fell 2.01 percent after Wall Street's tumble. In midday trading, Britain's FTSE 100 fell 0.27 percent, Germany's DAX index fell 1.13 percent, and France's CAC-40 lost 1.05 percent.

___

On the Net:

New York Stock Exchange: http://www.nyse.com/

Nasdaq Stock Market: http://www.nasdaq.com/

[Associated Press; By MADLEN READ]

Copyright 2008 The Associated Press. All rights reserved. This material may not be published, broadcast, rewritten or redistributed.