Health department, food pantry both smiling

Send a link to a friend
[June 27, 2008] Tim Woods, director of public responsibility for Delta Dental of Illinois, walked through the doors of the Logan County Health Department on Thursday with an oversized check. The real one was still sizable by anyone's standards.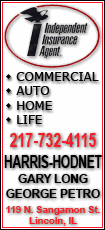 The check presented to the local health department was for $10,000. Mark Hilliard, the department administrator, advised that these funds will be used to supply toothbrushes, toothpaste, floss and educational materials to the Logan County Food Pantry. These items will then be given out to food bank clients.

This grant from Delta had an interesting beginning.

Tara Hennessy, who has been unofficially designated with the title of "Smiles Administrator" by health department staff, had begun volunteering at the food pantry, where her father Bill Overton was an active member. She began noticing that many of the clients were in need of essential dental health care. "I looked at their driver's licenses and saw their age and how many of them needed dental care," she said.
Hennessy then began a drive asking local dentists and stores to donate toothpaste and toothbrushes to the pantry.
Margie Harris, assistant administrator and director of nursing at the health department, then helped write a grant request to Delta, ending in the day's result of a sizable check ensuring the program's continued funding.
Woods, the Delta representative, explained that his company actively participates and is involved in promoting oral health care throughout Illinois.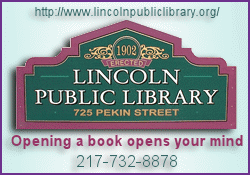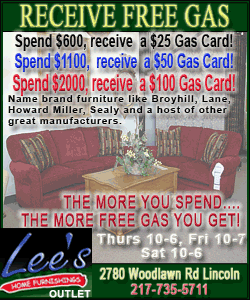 The need for oral hygiene and further education was agreed on by all health department officials, including Hilliard; Harris; Mary Southerlan, the department's registered dental hygienist; as well as Kristin Lessen, director of the Healthy Communities Partnership at Abraham Lincoln Memorial Hospital. Several parties noted that oral health problems can lead to other serious health issues if not taken care of properly and in a timely manner.
Overton, representing the Logan County Food Pantry at the check presentation, offered that many times, failure to have proper dental care is a result of finances. There was agreement that oral care is one of the first things individuals put off when family expenses become tight. Southerlan said it's especially true of adults.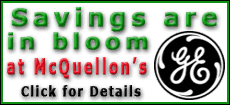 Woods was asked if his job of traveling the state helping various organizations with their needs was an enjoyable occupation. "It's a great job," was his reply.
Delta Dental is by far the largest and most experienced dental benefits carrier in the country, providing dental coverage to over 46 million people in 80,000 groups in all 50 states. Delta Dental of Illinois is one of 39 independently operated member companies of the Delta Dental Plans Association and has been in business for 39 years.
[By MIKE FAK]