Flood disaster recovery centers open

Send a link to a friend
[June 27, 2008] SPRINGFIELD -- Gov. Rod R. Blagojevich announced Friday that the state is establishing disaster recovery centers in Quincy, Monmouth and Lawrenceville to connect flood victims with state assistance programs that can help them begin the recovery process. The centers, which will open Friday morning, will be staffed initially by state personnel, with a representative from the Federal Emergency Management Agency available to provide information about registering for federal assistance. The centers will expand within a few days to include additional representatives from FEMA and the U.S. Small Business Administration, who will help flood victims with questions about federal disaster assistance.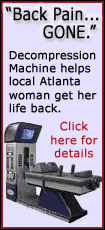 "These disaster recovery centers are an extension of the call center we set up earlier this week that has already helped many people navigate their way through the many types of assistance available through the state," Blagojevich said. "People can come in to a center and meet face-to-face with state agency representatives about the programs we have to help them through this difficult time."
The governor said that flood victims in 14 counties received good news Thursday when the president approved the state's request for federal disaster assistance for people and businesses who have suffered losses from floods. The federal declaration will allow flood victims to apply for temporary housing and grants or loans to help with flood losses. In addition, businesses will be able to apply for low-interest loans.
Homeowners, renters and business owners who suffered losses or damage should register for federal assistance by calling 1-800-621-FEMA (3362) or 1-800-462-7585 TTY, or apply online at www.fema.gov. The phone lines are open 24 hours a day.
Counties approved for federal assistance to people and businesses are Adams, Clark, Coles, Crawford, Cumberland, Douglas, Edgar, Hancock, Henderson, Jasper, Lake, Lawrence, Mercer and Winnebago
The disaster recovery centers will open Friday in the following locations:
Quincy -- Andrew Infirmary, Illinois Veterans Home, 1707 N. 12th St.

Monmouth -- Monmouth College, Huff Auditorium, 700 E. Broadway

Lawrenceville -- Parkview Junior High School, 1802 Cedar St.
The centers will be open from 8:30 a.m. to 8:30 p.m. seven days a week until further notice.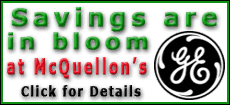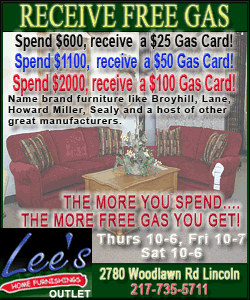 Also Thursday, state and federal teams were in western Illinois to assess damage to homes and businesses caused by flooding along the Mississippi River. The information is being gathered so that the state can determine if other counties should be added to the federal disaster declaration. The damage assessment teams include staff from the Illinois Emergency Management Agency, FEMA and the SBA. Team members began assessments in Whiteside County on Thursday morning and will continue in Rock Island, Calhoun and Jersey counties. The assessments are expected to take several days.
Additional assessment teams are meeting with local government officials in flood-affected counties in several parts of the state to document extraordinary expenses for flood response and recovery efforts that could support a request for federal disaster assistance for governmental entities.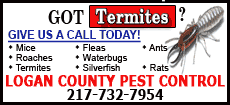 "The cost of fighting the floods and then dealing with recovery issues, such as debris cleanup and repair or replacement of public property, is a heavy burden for many local governments," said IEMA Director Andrew Velasquez III. "We want to do everything possible to get a federal disaster declaration so they can get reimbursement for much of this expense."
The State Flood Recovery Assistance Hotline, 1-866-848-2067 or 1-866-848-2067 TTY, continues to provide flood victims with information about state assistance programs available. The toll-free line opened Tuesday and will operate daily from 8:30 a.m. to 6 p.m. until further notice.
[Text from file received from the Illinois Office of Communication and Information]