Lincoln Daily News
welcomes letters of appreciation, information and opinion on matters pertaining to the community.
As a community we need to be able to talk openly about matters that affect the quality of our lives. The most effective and least offensive manner to get your point across is to stick to the issue and refrain from commenting on another person's opinion. Letters that deviate from focusing on the issue may be rejected or edited and marked as such.
.
You may also send your letters by e-mail to ldneditor@lincolndailynews.com
or by U.S. postal mail:
Letters to the Editor
Lincoln Daily News
601 Keokuk St.
Lincoln, IL 62656
Letters must include the writer's name, telephone number, and postal address or e-mail address (we will not publish address or phone number information). Lincoln Daily News reserves the right to edit letters to reduce their size or to correct obvious errors. Lincoln Daily News reserves the right to reject any letter for any reason. Lincoln Daily News will publish as many acceptable letters as space allows.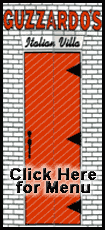 To the editor:

Captains Dean and Bonnie Sanders of The Salvation Army thank all those in Logan County who supported the work of The Salvation Army during 2007.

Many individuals, groups, churches, clubs and businesses have all contributed to making it possible for The Salvation Army to give assistance to others.

The caring exhibited by residents of our county for those less fortunate is absolutely wonderful. People continually step up quickly to lend a hand.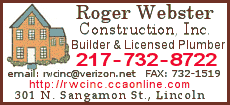 Throughout the year, volunteers came forward to assist the work of The Salvation Army in various methods, such as donating food to be given out to those less fortunate via The Salvation Army food pantry, all the way to ringing bells at the various kettle sites.
God bless!
Captains Dean and Bonnie Sanders
Directors
[Posted March 01, 2008]
Click here to send a note to the editor about this letter.
[to top of second column in this section]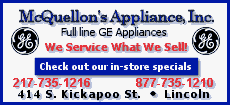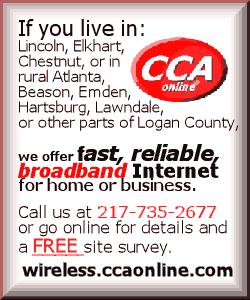 2007 statistical report
The Salvation Army Keest Center
In 2007, The Salvation Army Keest Center provided:
Over 250 forms of assistance to approximately 280 families.

Five families, victims of disaster, received shelter and miscellaneous forms of aid.

42 bed nights in the Keest Center were provided to homeless people.
(Statistics include general and all forms of holiday assistance given.)
During 2007, 170 Logan County residents gave 1,200 volunteer hours of service to The Salvation Army.
The 2007 Christmas drive raised $22,250 to help with funding, to be used all year-round with assisting the needy. That is approximately $5,000 less than funding raised the previous year.
Types of assistance given include but are not limited to rental and lodging, utilities, food pantry, life-sustaining prescriptions, clothing, disaster aid, holiday aid, and various other miscellaneous forms of help.
The combined Thanksgiving and Christmas statistics show 106 families receiving food gift certificates or gifts through the various holiday programs sponsored by The Salvation Army. Those programs include Thanksgiving food gift certificates, a limited adopt-a-family program, the "home for Christmas" eviction prevention program, gifts for developmentally disabled adults, and miscellaneous other forms of holiday assistance. Plus, eight additional families received last-minute food from The Salvation Army food pantry for their holiday meals.
[Text from report provided by Capt. Bonnie M. Sanders]