Lincoln Daily News
welcomes letters of appreciation, information and opinion on matters pertaining to the community.
As a community we need to be able to talk openly about matters that affect the quality of our lives. The most effective and least offensive manner to get your point across is to stick to the issue and refrain from commenting on another person's opinion. Letters that deviate from focusing on the issue may be rejected or edited and marked as such.
.
You may also send your letters by e-mail to ldneditor@lincolndailynews.com
or by U.S. postal mail:
Letters to the Editor
Lincoln Daily News
601 Keokuk St.
Lincoln, IL 62656
Letters must include the writer's name, telephone number, and postal address or e-mail address (we will not publish address or phone number information). Lincoln Daily News reserves the right to edit letters to reduce their size or to correct obvious errors. Lincoln Daily News reserves the right to reject any letter for any reason. Lincoln Daily News will publish as many acceptable letters as space allows.
To the editor:

Citizens For Justice, Inc. a legal reform group based in Lincoln, Ill., will be celebrating its 20th anniversary on March 3, 2008.

Citizens For Justice, Inc. is a legal reform group that is committed to constructive change in the legal system. We lobby both our state and federal legislators annually regarding issues such as tort reform and work to reduce unneeded regulations on businesses.

This past year our focus was on our federal legislators to introduce legislation that would limit lawsuits on businesses with 50 or fewer employees. We believe this is very important because it is businesses and industry of this size that now create 90 percent of the new jobs in America. We are also asking that a cap be placed on punitive damages at three times the compensatory damage award. We also believe that punitive awards should go to each individual states general fund and not to the plaintiffs and the plaintiffs' attorney, because punitive damages are meant to punish and deter, very similar in purpose to federal criminal fines. The federal plaintiffs don't presently receive any of the criminal fine money, which is received for the same reason as punitive damage; it too is meant to punish and deter. We believe this law will also help businesses and industry of all sizes.
Why should attorneys be allowed a substantial share of the punitive damages as fees anyway, since no one has appointed attorneys as representatives of the republic to mete out punishment to this country's businesses and citizens?
Citizens For Justice was born out of frustration. This frustration was the direct result of seven ongoing years of litigation involving a divorce, child custody case, in what we believed was an unjust legal system gone wild. After we had experienced these alleged courtroom atrocities, we decided to organize a group of dedicated citizens who had experienced similar injustices and begin donating time and energy to improving the legal system.
[to top of second column in this letter]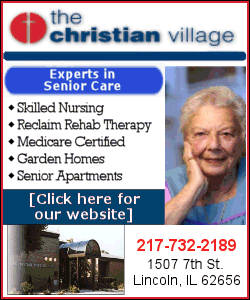 After research at the local public library, we learned about the "ARDC," "Attorney Registration and Disciplinary Commission," an agency that disciplines attorneys. We also discovered the "JIB," "Judicial Inquiry Board," an agency that disciplines judges. By encouraging utilization of the ARDC and the JIB, we believe changes for the improvement of the local legal system will occur more rapidly.
Changes for the improvement of the legal system is what Citizens For Justice, Inc. is all about. We have discovered and are continuing to discover avenues for constructive change.
During this same time period, 1988, I made a personal commitment to be a voice, or a spokesperson and/or watchdog, during the rest of my life, for those in our community who are poor, uneducated, those who may have even given up on life, or maybe are part of the silent majority, regarding issues of importance that will affect them, like sales tax increases, fee increases, property tax increases, utility rate increases, etc., or if they may need help to navigate their way through our local court system.
If you too have been wronged by a judge or an attorney, inside or outside of the courthouse, action can be taken. Contact Citizens For Justice, Inc., 217-732-3438 in Lincoln, Ill.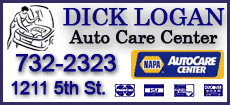 History will judge all of us on how we treat those on the bottom rung of the ladder of success. I want it said that I, Les Van Bibber, was part of the solution and not part of the problem. We believe your support, along with our efforts, will make this great city, county and country a better place to live and prosper for everyone.
Citizens For Justice, Inc.
Lester C. Van Bibber III
President
Lincoln, Ill.
[Posted March 03, 2008]