Lincoln Daily News
welcomes letters of appreciation, information and opinion on matters pertaining to the community.
As a community we need to be able to talk openly about matters that affect the quality of our lives. The most effective and least offensive manner to get your point across is to stick to the issue and refrain from commenting on another person's opinion. Letters that deviate from focusing on the issue may be rejected or edited and marked as such.
.
You may also send your letters by e-mail to ldneditor@lincolndailynews.com
or by U.S. postal mail:
Letters to the Editor
Lincoln Daily News
601 Keokuk St.
Lincoln, IL 62656
Letters must include the writer's name, telephone number, and postal address or e-mail address (we will not publish address or phone number information). Lincoln Daily News reserves the right to edit letters to reduce their size or to correct obvious errors. Lincoln Daily News reserves the right to reject any letter for any reason. Lincoln Daily News will publish as many acceptable letters as space allows.
A special thanks to Nate Bossingham:

We would like to commend Nate Bossingham on his amazing job as the sports and aquatics director at Lincoln YMCA.

Our children have been actively involved with the YMCA sports program for four years. Nate is very caring and sensitive to their feelings. He is always paying careful attention, not only to our children but all of the children around him. Our children look up to him as a big brother.

Nate has always put forth the extra effort in all that he does. He is able to motivate the young players while staying positive. We truly appreciate that quality in the leaders of our youth.

[to top of second column in this letter]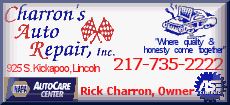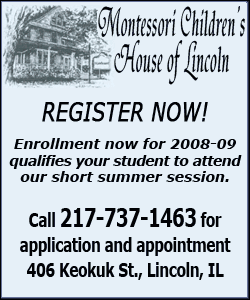 When he is with the children that he is coaching or watching, he helps them along, telling them what they need to know to help themselves. He gives them the confidence to keep on going and trying as hard as they can. He is very reliable and has brought so much to the Lincoln YMCA. He not only treats the parents with respect, but the children too. We all look up to him for what he does and will do in the future. It takes a special person to work with the public and an even more special person to work with children. He teaches them, he encourages them, and he loves them. Every child and parent involved with YMCA sports must feel for Nate the way we do.
We value what he has done and what he can and will do in the future.
Way to go, Nate. Keep up the good work!
Shane and Brittney Van Fossan
YMCA spring soccer parents
[Posted May 05, 2008]