Send a link to a friend
[May 17, 2008] The YMCA thanks all who sponsored and participated in the second annual "Cow Chip Bingo" fundraiser. This year's event was a huge success. A big congratulations to Jessica Schaub, winner of the $700 bingo prize, and row sponsor Action Cash Advance and Title Loan. An extra-special thank-you to the following groups for their special appearances: Illinois State Police Officer Nate Miller, who provided us with a look at the Illinois State Police DUI vehicle; Logan County Deputy Mike Block; Humane Society of Logan County; Dave Duvall with archery fun; and local farmer Steve Irwin, who provided us with Flash the Cow. The event this year was full of fun, with a magician, contests and games, food and more. We are already looking forward to next year's event.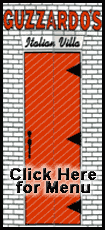 Wee Ball is a fun and exciting way to introduce your 4- or 5-year-old to the game of baseball. Participants will receive instruction on hitting, catching, throwing, running bases and more. This program is very instructional, with parents helping in every aspect of learning. This program meets on Saturday mornings, May 31-June 21, from 9:30 to 10:30 at the Y Activity Center. Stop by the Y office today to register your child

Looking for something else for your 4- or 5-year-old to do this summer? Sign up now for Preschool Sports of all Sorts. This program is designed to teach children the basics of soccer, basketball, baseball and football. Participants will meet June 9-12, from 9:30 to 10:30 a.m., at the Y Activity Center. Stop by the Y office for more details and to register.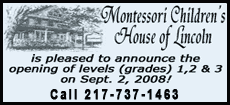 The YMCA is offering a Golf Clinic with instructor Jacob Horton. He will teach participants the fundamentals of golf, including club choice, form, stance and swing. Lessons will be customized to improve each child's skills. Participants may bring their clubs. This clinic will be presented June 23, 24, 25 and 27 at the Lincoln Elks Club golf range. Participants from kindergarten to fourth grade will meet at 10:30-11:30 a.m., and fifth- to eighth-graders will meet at 11:30 a.m.-12:30 p.m. Stop by the office today to register.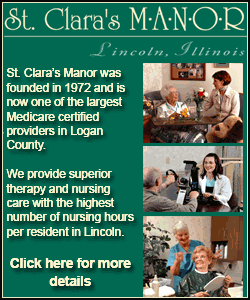 Looking for a place for a family reunion, summer get-together, birthday party or more? Look no further than the Y Activity Center, located at 719 Wyatt Ave. Call the Y office for rental fees and information and availability
The Lincoln Area YMCA recently e-mailed the second volume of its newsletter. This is a monthly mailing designed to keep members current on Y activities and programs. If you are interested in receiving this newsletter, please contact the Y office via phone or e-mail with your contact information.
For more details on YMCA programs and events, please contact the Lincoln Area YMCA at 735-3915; 604 Broadway St., Suite 1; or online at www.lincolnymca.org.
[Text from file received from Lincoln Area YMCA]