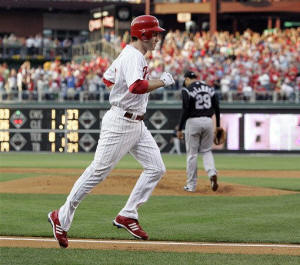 Utley has career-best 6 RBIs in Phillies' win

Send a link to a friend
[May 27, 2008] PHILADELPHIA (AP) -- Chase Utley drove in a career-best six runs, Jamie Moyer had a season-high seven strikeouts and the Philadelphia Phillies scored their most runs in nearly a decade, a 20-5 rout over the Colorado Rockies on Monday night.
Utley hit a three-run shot to tie Lance Berkman and Dan Uggla for the major league lead with 16 homers. Utley finished 3-for-6, Chris Coste added a three-run homer and Pedro Feliz had four hits and four RBIs.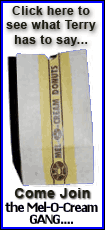 Philadelphia scored its most runs since a 21-8 win over the Chicago Cubs on July 3, 1999, according to the Elias Sports Bureau. The Phillies batted around three times and had season-highs in hits (19) and runs a day after beating Houston 15-6.
Moyer (5-3) allowed four runs and six hits in seven innings to earn his 235th career victory. He's one shy of tying Whitey Ford and Clark Griffith for 56th on the all-time list.
All the offense is nothing new for Moyer. The 45-year-old left-hander has received double-digit run support in four of his last five starts and an average of 7.3 runs in his 11 starts.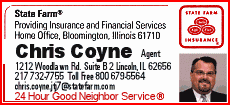 Ryan Spilborghs had a three-run homer for struggling Colorado, which is 11 games under .500.
The injury-depleted Rockies hardly resembled the team that swept the Phillies in the NLDS last October. They had six different players in the starting lineup after placing left fielder Matt Holliday, shortstop Clint Barmes and right fielder Brad Hawpe on the DL over the weekend.
Center fielder Willy Taveras returned after missing two games, but third baseman Garrett Atkins sat out his third straight game with a stiff neck.
Jorge De La Rosa (1-3) couldn't protect the early three-run lead and lasted just 3 1-3 innings, allowing seven runs and four hits. The three batters De La Rosa walked each scored.
The Phillies broke it open with six runs in the fourth. They went ahead 6-4 on three straight doubles by Feliz, Coste and So Taguchi. Jimmy Rollins hit an RBI single off Jason Grilli to make it 7-4.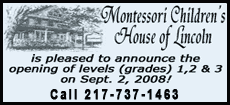 Utley's RBI groundout and Feliz's two-run single put the Phillies up 10-4. Coste's homer in the sixth made it 13-4.
Jeff Baker's sacrifice fly gave Colorado a 4-3 lead in the third, but Ryan Howard's sac fly tied it in the bottom half.
Spilborghs, batting cleanup because of all the injuries, gave the Rockies a 3-0 lead on a shot to straightaway center in the first. Spilborghs had one homer in his first 86 at-bats.
Utley connected to right-center in the bottom of the first to tie it at 3.
Notes: Moyer has now beaten each of the 30 teams in the majors. ... Phillies 1B Howard dropped a one-hop throw in the first inning for his fifth error. ... Phillies CF Shane Victorino was hit by a pitch batting from each side of the plate. He scored four runs.
[Associated Press; By ROB MAADDI]
Copyright 2008 The Associated Press. All rights reserved. This material may not be published, broadcast, rewritten or redistributed.