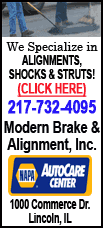 Boone Logan (2-1) pitched a perfect 1 1-3 innings for the win and Bobby Jenks got the final three outs for his 13th save in 15 chances.
Jenks allowed two singles, then got Jhonny Peralta to hit into a double play and struck out Franklin Gutierrez to become the second-fastest reliever to notch 100 career saves, doing so in 187 games. Kazuhiro Sasaki did it in 160.
The White Sox won for the 10th time in 12 games and moved 5 1-2 games ahead of the third-place Indians in the AL Central.
Nick Swisher opened the 12th with a single off right-hander Scott Elarton (0-1). Pinch-runner DeWayne Wise went to third on a single to right by Alexei Ramirez and scored on another single to right by Cabrera, who was then caught in a rundown trying for second.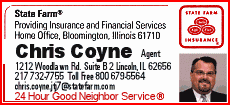 After A.J. Pierzynski was intentionally walked, Ramirez scored on a groundout by Carlos Quentin and Jermaine Dye got another intentional walk. Brian Anderson then slapped an RBI double just inside the first-base line to make it 6-3.
Elarton, called up from Triple-A Buffalo on Saturday, was making his first relief appearance in the majors since Sept. 6, 2003, when he was with Colorado. He had started 154 times in 155 outings since 1999.
David Dellucci and Jhonny Peralta hit solo homers in the first and fifth innings for Cleveland, but the Indians' offense continued to struggle. Cleveland came in last in the AL with a .232 average, and stranded 13 baserunners while going 1-for-13 with runners in scoring position.
The White Sox, next-to-last in hitting with a .243 mark entering the game, weren't much better until their winning rally.
Dellucci's fifth homer in the bottom half tied it and the Indians copied Chicago's early effort in the third when their first three batters all reached safely, but only one run scored on a single by Victor Martinez to make it 2-1.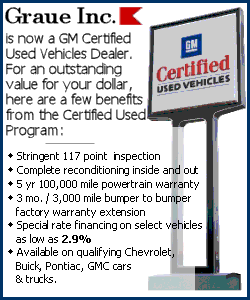 Peralta hit his 10th homer with one out in the fifth and Chicago's Jim Thome hit his 10th -- and fifth of the year against his former team -- in the sixth to get Chicago within 3-2. It was Thome's 517th career homer, three behind Oakland's Frank Thomas for 18th all-time.
Byrd gave up 10 hits and three runs over 6 2-3 innings.
Chicago had only two hits in its previous 17 at-bats with runners in scoring position until Pierzynski singled to center off reliever Rafael Perez with two outs in the seventh to tie it at 3.
White Sox starter Javier Vazquez gave up three runs and nine hits over six innings.
Notes: Last week, Indians GM Mark Shapiro said he would try "incremental moves" to improve the team. Monday, he signed OF Todd Linden and INF Jorge Velandia to minor-league contracts and assigned them to Triple-A Buffalo. ... Dellucci was 5-for-43 (.116) before his homer. ... White Sox 1B Paul Konerko went 0-for-6 in his first game after missing three with a sore right hand.
[Associated Press; By TIM BOOTH]
Copyright 2008 The Associated Press. All rights reserved. This material may not be published, broadcast, rewritten or redistributed.