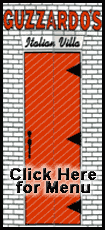 McDyess had his best game of the playoffs, scoring 21 points and grabbing 16 rebounds to lift Detroit to a 94-75 series-evening win Monday night in Game 4 of the Eastern Conference finals.
"He did everything," Pistons coach Flip Saunders said.
Game 5 is Wednesday night in Boston, then the Pistons will host Game 6 on Friday night.
Boston's Big Three shot awfully as did most of the Celtics, but the NBA's top-seeded team stayed competitive for much of the game thanks to a stark disparity in free throws.
Kevin Garnett, Paul Pierce and Ray Allen combined to miss their first seven shots and finished 11-for-38 from the field.
Garnett and Pierce both scored 16 points and Allen had 11.
"They bumped us off spots and were more physical and aggressive all night," Celtics coach Doc Rivers said. "Usually the winner is the team that was more aggressive.
"They had a no-layup rule and that's why we made it to the line so much."
McDyess led the Pistons' balanced attack.
"He's really comfortable right now," Rivers said. "We have to get him out of his comfort zone."
Richard Hamilton had 20 points, Rasheed Wallace scored 14, Chauncey Billups added 10 and reserve Jason Maxiell filled in for teammates in foul trouble by scoring 14 points and playing tough defense -- especially against Garnett.
"I thought he bodied him and didn't give him anything easy," Saunders said.
Detroit scored the first 10 points of the game and started the second quarter with an 11-2 run, but led just 43-39 at halftime.
The Celtics stayed in the game by making 17 of 20 free throws in the first half while Detroit was 5-for-9.
Boston had more points from the line (32) than from the field early in the fourth quarter when it pulled within 67-62.
"We didn't play well, but we hung in there by getting to the foul line," Rivers said. "Then, we just couldn't make plays."
The Pistons built some nine-point leads, but they could not put the Celtics away.
Billups essentially sealed the win with a 3-pointer with just under 3 minutes left, making some forget the offensive struggles he had much of the game on his sore right hamstring.
Detroit improved to 5-0 in games following losses in the playoffs and the Celtics fell to 1-7 on the road and 0-6 when trailing after three quarters.
"No one likes it, the way our team personality is," said Saunders, referring to the Pistons' penchant to play their best when down or doubted.
Boston reserve James Posey scored 11 points and Kendrick Perkins, who fouled out, had 10.
The Pistons attacked Boston at both ends of the court as they got off to a strong start.
They led 10-0 thanks to McDyess' eight points and swarming defense that led to Boston missing its first four shots and later having more turnovers (3) than points (2).
"We put a lot of emphasis on the start because that team is so good when they get on top," Billups said. "We didn't want to let them do that again."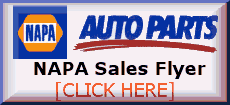 Detroit led 18-6 after Billups joined the rest of the starters in the scoring column, then he went about 35 minutes without a field goal.
Notes: McDyess' previous high in points this postseason was 17 and his high in rebounds was 14. ... Hamilton played in 114th postseason game, breaking Bill Laimbeer's team record. ... Allen learned how to sign "NBA Basketball is Fantastic" in American Sign Language before the game as teammate P.J. Brown ate a PBJ sandwich.
[Associated Press; By LARRY LAGE]
Copyright 2008 The Associated Press. All rights reserved. This material may not be published, broadcast, rewritten or redistributed.