The nation's largest brewery has long been a point of pride as a hometown attraction. The company's massive red-brick brewery draws tourists from around the country to see the Clydesdale horse stables, brewing vats and Busch family memorabilia dating back generations.
Reports that the company might be purchased by Belgium-based brewer InBev SA have residents worried they might lose a company as closely identified with St. Louis as the iconic Gateway Arch.
"St. Louis has gotten to the point where we have the brewery and the Cardinals -- that's it," said John Schute, owner of the Sage restaurant and bar just across the street from the Anheuser-Busch brewery.
Like many St. Louis bar owners, Schute is loyal to the hometown brewer. He only carries Anheuser-Busch products on tap, with the notable exception of Guinness stout.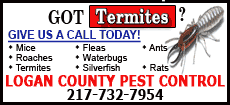 "They support us and we support them," he said. But Schute said his customers who work at the brewery have been nervous that an acquisition could mean job cuts. He worries InBev wouldn't only lay off some of the company's 6,000 St. Louis employees, but it could also cut back on expense accounts the employees use for meetings and meals at his restaurant.
There's good reason to worry that InBev will make dramatic changes if the deal goes through, said Juli Niemann, an analyst with Smith Moore & Co. in St. Louis. While Anheuser-Busch has made strides to cut costs in the face of rising ingredient prices, InBev has a reputation for making new operations as lean as possible.
"The way InBev does it, they send in the surgeons and their scalpels are sharp. And they cut and cut," Niemann said. Virtually every administrative job at Anheuser-Busch headquarters could be on the chopping block, she said. InBev would likely keep the company's distribution network in place and probably wouldn't close the St. Louis Brewery to tourism that helps build the brand name, she said.
St. Louis residents have seen one local company after another move their corporate headquarters out of town. May Department Stores Inc. announced in 2005 it would be purchased by Ohio-based rival Federated Department Stores Inc., just after Pulitzer Inc., publisher of the St. Louis Post-Dispatch, announced it would be bought by Iowa-based Lee Enterprises Inc. More recently, brokerage firm A.G. Edwards Inc. was purchased by North Carolina-based Wachovia Corp.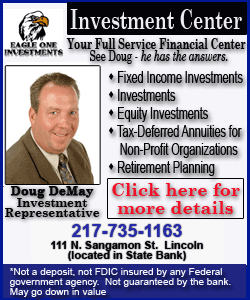 InBev has not yet made an official offer for Anheuser-Busch. But recent media reports have cited anonymous sources close to the European brewer who said the firm was considering an offer of $46 billion, or $65 a share, for Anheuser-Busch.

If InBev makes such an offer, it could be too sweet to refuse for Anheuser-Busch shareholders, even if executives oppose the move. The stock closed at $56.75 Tuesday and has traded as low as $45.55 this year.

"Nobody has seen $65 (a share) ever," Niemann said. "The stock has been as flat as two-year-old beer."

Anheuser-Busch has been struggling along with other brewers in recent years as consumers have turned to cocktails, wines and craft beers. Rising ingredient costs have further pinched profits this year. Other big brewers are consolidating to compete -- Miller Brewing Co., the second-largest U.S. beer-maker, and No. 3 Molson Coors Brewing Co. are planning to combine U.S. operations by midsummer.

If Anheuser-Busch is absorbed by InBev, many St. Louis residents worry the new company won't have the same dedication to charitable giving and supporting the city's cultural life. The brewer supports local festivals like the downtown Mardi Gras parade and a new beer heritage fair in the city's Forest Park.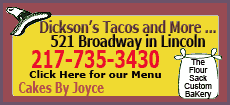 "Anheuser-Busch does more for the community than anyone knows," said Andy Lohr of Lohr Distributing Co., which distributes the brewer's products in St. Louis. Lohr was making the rounds Tuesday and said his customers have been abuzz with worries about a possible InBev purchase.

Schute said he's taking a wait-and-see approach. He laughed at the thought that the downtown Busch Stadium, home of the Cardinals, might one day be renamed InBev stadium.

"If we're lucky, they'll keep the brewery here," he said.

[Associated Press; By CHRISTOPHER LEONARD]

Copyright 2008 The Associated Press. All rights reserved. This material may not be published, broadcast, rewritten or redistributed.