Illinois EPA releases preliminary results of tests for presence of pharmaceuticals in public drinking supplies
Results show only trace levels of several prescription drugs and common chemicals

Send a link to a friend
[May 28, 2008] SPRINGFIELD -- The Illinois EPA released preliminary results Friday from water samples taken across the state to determine levels, if any, of unregulated pharmaceuticals and personal care products in Illinois drinking water supplies.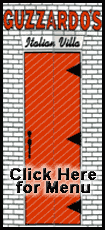 Preliminary findings indicate that Illinois' drinking water continues to be safe, and the Illinois EPA sees no cause for immediate concern. While there are no federal standards established for pharmaceuticals, the Illinois EPA tested drinking water across the state as a proactive measure to assess the scope of the presence of pharmaceuticals in our waterways to ensure that our drinking water supplies are adequately protected.

"While the preliminary findings didn't show anything that would lead us to believe there is a human health concern, we believe that the consumers deserve as much information about their drinking water as we can provide to them," said Illinois EPA Director Doug Scott. "That's why we'll continue to monitor the safety of drinking water supplies and educate the public about how to keep pharmaceuticals and personal care products out of our water supplies."
In March of this year, the Illinois EPA collected samples from both untreated "source" water and from the treated drinking water from public water supplies in Chicago, Aurora, Elgin, East St. Louis and Rock Island. In addition, the city of Springfield collected its own samples and provided the data to Illinois EPA; these data are available from www.epa.state.il.us. [To download Adobe Acrobat Reader for the PDF file, click here.]
The samples were analyzed for several types of pharmaceuticals and chemicals commonly found in prescription medications and commonly used in personal products, including pain relievers, antibiotics, anticonvulsants, antidepressants, an insect repellent and chemicals derived from coffee and tobacco. While water samples were tested for 57 chemicals, results show 17 chemicals detected at low levels.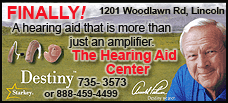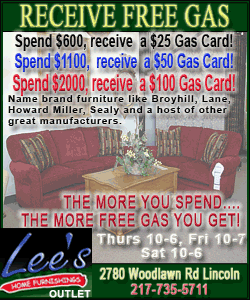 In order to assess the safety of the very low levels of the chemicals found in the treated drinking water, Illinois EPA toxicologists, in consultation with the Illinois Department of Public Health, will now evaluate the concentrations of pharmaceuticals and other chemicals. They will develop conservative screening levels to determine what concentrations will adequately protect public health and then compare the reported levels to the screening levels to decide if any of the chemicals pose a public health risk. Once this evaluation is completed, Illinois EPA will provide the results to public water supply agencies and to the general public.
In an effort to reduce the amount of pharmaceuticals discharged into our environment, the Illinois EPA is working with communities across the state to collect and safely dispose of unwanted and unused pharmaceuticals. If your community is interested in co-sponsoring a collection, call the Illinois EPA's Waste Reduction Unit at 217-785-8604. In addition, the Illinois EPA continues to accept pharmaceuticals at its household hazardous waste collection events at locations across the state each spring and fall. The current collection schedule is available at http://www.epa.state.il.us/land/
hazardous-waste/household-haz-waste/
hhwc-schedule.html.
[Text from Illinois Environmental Protection Agency file received from the Illinois Office of Communication and Information]