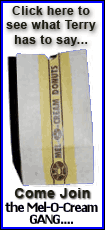 Joyce Seelye said, "The racetrack noise is just terrific, and on May 18 they went nine minutes past their 11 p.m. curfew."

Seelye recalled that when the track owners came before the council with requests for this season, they offered to pay a $200-per-minute fine if they went past curfew. This would amount to $1,800. "I think the city could use it 'cause they sure aren't making it with the racetrack," she said.

She also wanted to know what happened with the 10:30 curfew.

Later in the meeting, Alderman Benny Huskins recalled that the track owners asked for and were granted three 30-minute extensions, beyond the 10:30 p.m. curfew, that could be used if needed this year.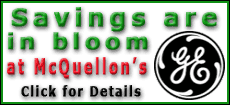 Another neighborhood citizen, Bridget Slayton, also wished to see the curfew enforced. She and her husband have to get up at 4:30 a.m. to go to work, and every minute the races are still going is a minute less of sleep for them those nights. She wants to see the lights out and the engines shut down at curfew.
She cited additional losses they suffer because of the races, from dust, emissions and smell of tires burning. They can't have their windows open. It costs more to run their pool (and keep it clean) and their air conditioner.
The curfew violation not only bothered these citizens, but a number of citizens called aldermen that evening as well. Huskins agreed that it is hard on those who get up at 4:30 in the morning. He gets up early for work. He began getting calls at five minutes after 11 that night, and he said it lasted until 11:30 p.m.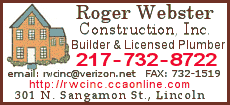 He also wondered what happened to the track owners' commitment not to have races on a school night.
Alderman Melody Anderson agreed that action is needed. "I don't care if it's six minutes, nine minutes or 15 minutes; this needs to be stopped," she said. "They need to be fined."
Alderman Kathy Horn agreed also: "They should not be running after 11 p.m."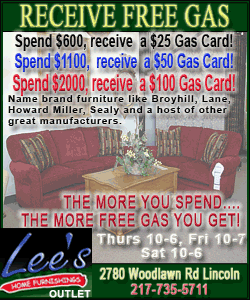 Alderman Jonie Tibbs said that she was out there that night, and that she called Mr. Horn afterward. He explained why it happened and said that the police department had notified him that they would be fined if it happened again.
Deputy Police Chief Michael Geriets said Chief Erlenbush told him that the aldermen reported getting calls and he was to contact Mr. Hammer and make everything clear to him.
Geriets said that Hammer expressed sorrow for the incident and assured him that it would not happen again.
Alderman Wanda Lee Rohlfs observed that she thought it time to enforce the fine also. "That's what we need to do," she said.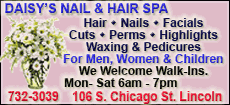 City attorney Bill Bates said that he did not recall that there was any written agreement about fines. The only ordinance regarding the track is for its conditional use and regulations as set by the council. He asked that a copy of the minutes of the meeting when fines were discussed be reviewed. He thought that it might require setting the fine in an agreement on regulations. If there is nothing in writing, it might be next season before it could be enforced.
On a side note, Mayor Beth Davis-Kavelman said that she was celebrating her son being home from Iraq and her daughter's graduation that evening. Race fans were given her cell phone number to call to express appreciation for the races. She was not happy that was done. Her phone was jammed by callers that evening.
[By JAN YOUNGQUIST]