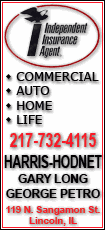 Allen scored 29, hitting a long 2-pointer after Detroit came within one point with a minute left, then he and Kevin Garnett each made a pair of free throws down the stretch as the Celtics beat the Detroit Pistons 106-102 on Wednesday night to take a 3-2 lead in the Eastern Conference finals.
"We knew the significance of this game," said Garnett, whose 33 points were his most in the playoffs this year. "You don't win this game, you put basically yourself in a corner. ... They're experienced, and they've been in a lot of pressure situations. Now it's up to us to go up there and try to get one."
Game 6 is Friday in Detroit, and with a victory there or on Sunday back in Boston, the Celtics would advance to the NBA finals for the first time since Larry Bird, Kevin McHale and Robert Parish took them there in 1987.
Kendrick Perkins had 18 points and 16 rebounds, and Rajon Rondo added seven points, 13 assists, six rebounds and four steals for Boston. The 29 points was also a playoff-high for Allen, the usually reliable scorer who had been cold for most of the playoffs.
"My feeling right now is no different than if I scored 10 points and we won the game. It's a great feeling," Allen said. "Just winning gives me the greatest joy, regardless of what I've done."
Chauncey Billups scored 26 and Richard Hamilton had 25 points for Detroit, which has reached the conference finals six consecutive years but played for the championship just twice and won once in that span.
But Boston dominated the rebounding, grabbing 45 to Detroit's 25. In fact, Perkins outrebounded the Pistons by himself in the first half, 13-11.
"Perkins is eating us up," Pistons coach Flip Saunders said. "Tonight was a game where Perkins played well, Rondo did a great job assist wise, Allen had his best game and Garnett was great tonight. So they had four guys that played at a high level."
Billups twice drove to the basket in the final 10 seconds, hoping for a foul that wasn't there. He also missed an inconsequential 3-pointer at the buzzer.
Boston led by as many as 17 in the third quarter, but Hamilton scored 13 points during a 21-8 Detroit run that made it 92-88 with 4:46 left.
Boston led 100-96 before Rodney Stuckey hit a 3-pointer with 1:22 left. But, after a timeout with 6 seconds left on the shot clock, Allen took the inbounds pass and put up a jumper to give Boston a 3-point lead.
Billups tried an off-balance layup that missed, but in the fight for the rebound the Celtics tipped it out of bounds. Billups drove again, putting it harmlessly off the front of the rim.
The Celtics ran down the 24-second clock before Garnett was forced to take an off-balance jumper. Rondo fouled Stuckey, and he hit both free throws to make it 102-101 with 8.2 seconds left.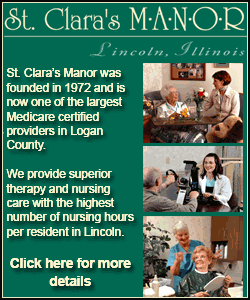 Allen matched them, then Rondo again wrapped up Stuckey. But this time the rookie missed the first, giving the Boston Garden crowd a reason to erupt.
Garnett hit a pair of free throws to clinch it.
The Celtics earned home-court advantage with an NBA-best 66-16 record in the regular season, but the Pistons took it away with a victory in Boston in Game 2. The Celtics swiped it back with a split in Detroit, and now have two chances to clinch -- including a potential seventh game at home.
Detroit trailed 23-20 in the final minute of the first quarter before scoring 13 of the next 15 points. The Pistons still led 42-36 with five minutes left in the second when Boston scored 11 in a row, getting back-to-back 3 pointers from Paul Pierce and Allen to take the lead for good.
Garnett added a fallaway 3-point bank shot at the 24-second clock buzzer -- just his second 3 pointer of the season -- to give Boston a 50-43 lead with 1:23 left in the half. Perkins had two of the first three baskets in the second half to extend the lead to 11 points.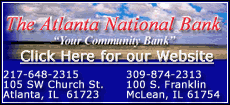 Allen added consecutive 3-pointers midway through the third to turn an eight-point game to a 14-point lead.
Notes: Rasheed Wallace picked up a technical with 5:18 left in the game. It was his sixth of the postseason, and his next earns him a one-game suspension. ... It was Perkins' 17th double-double in his career and the third time he has had one in the first half. ... The Garden scoreboard operators have figured out how to fire up the crowd: show a Patriots coach Bill Belichick on the scoreboard. ... Brian Scalabrine was active for the first time in the playoffs because Tony Allen injured his Achilles tendon during practice on Tuesday. ... Wallace was 3-for-27 on 3-pointers in his previous eight games. ... Detroit's Game 4 hero, Antonio McDyess, fouled out with five minutes left.
[Associated Press; By JIMMY GOLEN]
Copyright 2008 The Associated Press. All rights reserved. This material may not be published, broadcast, rewritten or redistributed.