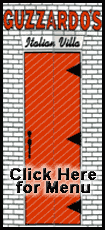 The Red Wings still lead 2-1 after two shutout wins at home. Game 4 will be Saturday night, again in Pittsburgh, before the series shifts back to Detroit for a now necessary fifth game.
The Penguins improved to 9-0 at home in the playoffs and have won 17 straight there, dating to a loss to San Jose on Feb. 24. Pittsburgh's previous game in front of the home crowd was a 6-0 blitz in the clinching Game 5 of the Eastern Conference finals against Philadelphia.
Marc-Andre Fleury, who hasn't been beaten at home in 19 straight games, made 32 saves. He allowed Johan Franzen's power-play goal with 5:12 left in the second period that cut Pittsburgh's lead to 2-1 and Mikael Samuelsson's tally in the third that got Detroit back within one.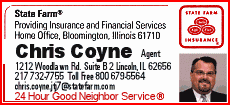 Osgood stopped 21 shots, but fell to 6-1 in his career in the finals. He backstopped the Red Wings' championship round sweep of Washington in 1998, but it became clear this wouldn't be his night when Adam Hall banked a shot in off the goalie's right skate from behind the net 7:18 into the third period.
The Red Wings led Nashville 2-0 in the first round, only to be tied through four games. Dallas forced a Game 6 in the Western finals after trailing 3-0. Might the Penguins be ready to stage the latest comeback?
Crosby had been bottled up by the Red Wings' top line of Henrik Zetterberg, Pavel Datsyuk and Tomas Holmstrom, but he got free at times on home ice where the Penguins enjoyed the last change.
His first goal came with that Detroit trio on the ice, and the second was scored during a power play.
"His work ethic was there. He stuck to the plan," Penguins coach Michel Therrien said. "That's what you're looking for from your captain, show an example. Good players, when the challenge is there, they like to play those type of games."
Now Pittsburgh has a chance to equal the Anaheim Mighty Ducks, who dropped two shutout losses to start the 2003 finals in New Jersey before rebounding to get even with two wins at home.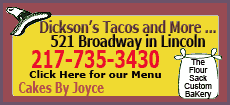 They have Crosby, their 20-year-old captain, to thank for that. The Penguins' finals-long scoring drought finally ended after 137 minutes, 25 seconds with the help of a rare mistake by the Red Wings.
"It was just, 'Finally,'" Crosby said. "It wasn't like there weren't chances. It felt good to get the first one."
Detroit defenseman Brad Stuart held the puck behind the net for several moments as he waited for Tyler Kennedy's forecheck to subside. Stuart sent a pass toward the left point that caromed off Zetterberg's skate to Marian Hossa.
The Penguins forward skated into the circle and attempted a shot that hit Stuart's skate and bounced to Crosby, who snapped a drive that found its way in off Osgood with 2:35 left in the first. It gave life to Pittsburgh, which had been outshot 9-4 in the period.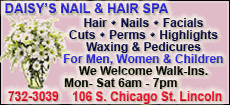 It was the first goal scored on Osgood in 154 minutes, 58 seconds, a run that stretched back to Game 6 of the Western finals. The Red Wings suddenly found themselves behind, a position they have rarely been in during the playoffs.
Not only hadn't the Penguins found any results at even strength, they weren't even generating shots. It took until 15:06 had elapsed before a 5-on-5 drive got in on Osgood.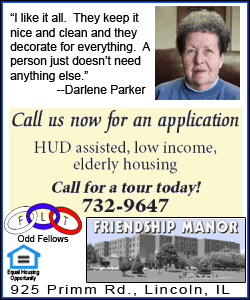 Crosby, who hadn't scored in five games, made it 2-0 at 2:34 of the second with his sixth goal of the playoffs. Sergei Gonchar's shot found traffic in front and bounced to Ryan Malone, who also couldn't get the puck through.
Hossa got to it and put a shot off Osgood, who couldn't control the rebound. Crosby then slammed the puck in at the right post and celebrated with a fist pump as he crouched near the end boards.
That was the last of Pittsburgh's three power plays and snapped a 2-for-19 drought. The Penguins carried a 2-1 lead into the third period that featured many hard hits and very few whistles.
"They got to the puck a little quicker at times," Red Wings coach Mike Babcock said. "They scored first, which helped them. I thought Crosby and Hossa were better. More energy and controlled more plays."
Osgood had a nervous moment in the first few minutes of the final frame when Hossa sent a shot off the post, and Pascal Dupuis followed with a drive that slid toward the goal line before Osgood stopped it just in time.
His good luck ran out soon after.
Gary Roberts played a physical shift that created a chance for Hall, who put a puck onto the outside of the net and worked it free. After Osgood failed to clear it from danger with an empty swipe of his stick, Hall smacked a shot that hit Osgood leg and found its way in.
Fleury's frightening moment was yet to come. With the Red Wings pressing to get back in it, Holmstrom banged a drive off the post with 11:43 left in the period.
It didn't take long for Detroit to put the heat back on. Samuelsson, who scored twice in Detroit's 4-0 series-opening win, brought the Red Wings within a goal with 6:23 remaining.
The Red Wings had a chance to tie it when Evgeni Malkin took a tripping penalty with 4:18 remaining, but couldn't beat Fleury, who calmly covered a puck in traffic late in the advantage.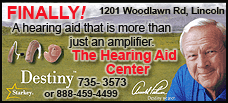 Franzen, in his second game back after missing six following a bout with recurring headaches, netted his NHL-leading 13th goal of the playoffs with 5:12 remaining in the second period.
Notes: Hall of Fame coach Scotty Bowman, who led the Penguins and Red Wings to Stanley Cup titles, dropped the ceremonial first puck. ... Penguins D Darryl Sydor, a two-time Cup winner, played for the first time since March 30. He replaced rookie Kris Letang. ... Detroit, the champions in 1997, 1998 and 2002, had won 14 of its previous 15 games in the finals.
[Associated Press; By IRA PODELL]
Copyright 2008 The Associated Press. All rights reserved. This material may not be published, broadcast, rewritten or redistributed.