Let's make this year's food pantry drive a community campaign

Send a link to a friend
[November 12, 2008] Saturday we carried an article about this year's Lincoln/Logan Food Pantry drive, scheduled for Nov. 21 and 22. (See article.)
This second annual food drive is sponsored by WLCN-FM 96.3 and Lincoln IGA, but that doesn't mean this can't or shouldn't, be a communitywide event.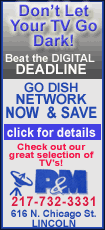 We at LDN ask all of you -- every individual, every business, and every civic, social and religious organization -- to start a food and cash drive right now. We enjoin you to help make this year's event something we will talk about for the next year, if not years to come.

Everyone at LDN is constantly amazed, thrilled and proud of the generosity of this community. It is with great joy that we post the generosity of this community as often as we have the information made available to us. It is this kindness, this selfless effort to help others that makes this community such a great place to live. But for some, great or even fair times are not in their midst right now, and they need our help.

The volunteers at the Lincoln/Logan Food Pantry also need our help, and that is why LDN asks each and every one of you to become involved in this food drive.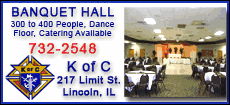 Starting right now, we ask that everyone become involved. Every school, every business, every one of the great organizations and churches that help so many and do so much in this community can finish this year off in a way that will make not only yourselves proud, but every one of us who call Logan County our home proud as well.
If you or your organization intends to be involved in this food drive, please let us know. We would be honored to help get the word out for you and help you have the successful drive your school, church or civic organization is renowned for.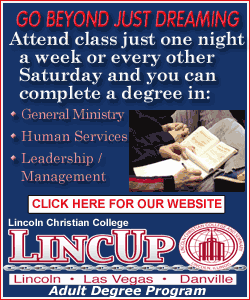 If you are an individual or a business wanting to help, let us know as well. We know how important all of you are to making this a great and caring place to live.
Last year, the drive netted 13 pickup trucks full of groceries and $600 in cash contributions. We at LDN know that this remarkable generosity can be bested if we all become involved now.
Thanksgiving will soon be upon us. Let us make sure that every single soul in this community has something to pray and be grateful about.
After all, helping others is what we do. And we do it better than anyone else.
Let's prove it again. Drop those notes to ldneditor@lincolndailynews.com and tell us what you are doing to help.
Let us do something special this Thanksgiving season that no one will ever forget.
[LDN]
Click here to respond to the editor about this article.