Lincoln Daily News
welcomes letters of appreciation, information and opinion on matters pertaining to the community.
As a community we need to be able to talk openly about matters that affect the quality of our lives. The most effective and least offensive manner to get your point across is to stick to the issue and refrain from commenting on another person's opinion. Letters that deviate from focusing on the issue may be rejected or edited and marked as such.
.
You may also send your letters by e-mail to ldneditor@lincolndailynews.com
or by U.S. postal mail:
Letters to the Editor
Lincoln Daily News
601 Keokuk St.
Lincoln, IL 62656
Letters must include the writer's name, telephone number, and postal address or e-mail address (we will not publish address or phone number information). Lincoln Daily News reserves the right to edit letters to reduce their size or to correct obvious errors. Lincoln Daily News reserves the right to reject any letter for any reason. Lincoln Daily News will publish as many acceptable letters as space allows.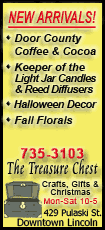 To the editor:

The Lincoln Area YMCA recently wrapped up its Chad Burnham Flag Football League for children age 4 to second grade. This program is designed to teach the children the basic fundamentals, rules and strategies involved in the game of football, while stressing fun, learning, sportsmanship and teamwork. From our program we hope participants will move on to play in the Junior Football League, then on to high school football.

Thanks to our numerous outstanding coaches, all of the kids picked up the basic plot of football. Many children really thrived and are now ready to move on to the next level.

I would like to thank Chad Burnham's family and friends for continuing to support this league in Chad's name. Chad was a great supporter of the YMCA and of the youth sports programs that we provide for the community. We lost Chad April 20, 2007, and ever since, his family and friends have made donations and volunteered so much for this program that I am unable to thank them in words.

[to top of second column in this letter]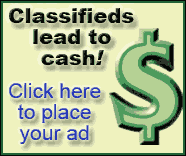 I also want to express my thanks to Joe Ryan at Country Financial Services for his generous sponsorship of the Chad Burnham Flag Football League. 2008 was Joe and Country Financial Services' first year as a sponsor, and their assistance greatly helped the YMCA Flag Football program.
With the continued support of Chad's family and Joe, we are now able to buy shirts, lining paint, footballs and other necessary equipment for the program. With great supporters like these, the Chad Burnham Flag Football League will continue to flourish, grow and help develop more football players and enthusiasts in our community.
Thanks to you all for helping the YMCA build strong kids, strong families, strong communities.
Sincerely,
Nate Bossingham
YMCA Program Director
[Posted October 02, 2008]