But Connecticut Attorney General Richard Blumenthal criticized the FDA for declining to take action after a preliminary study last month drew a possible connection to BPA and risks of heart disease and diabetes.
"Unfortunately the federal agency, the Federal Food and Drug Administration, has been asleep at the switch, in fact resistant to respecting the scientific evidence that grave harm can result in use of this product," Blumenthal said.
Scientists are at odds about the risks of BPA. A preliminary study released last month by the Journal of the American Medical Association suggested that adults exposed to higher amounts of the chemical were more likely to report having heart disease and diabetes. The study doesn't provide proof, although its authors said the results deserve scientific follow-up.
Michael Herndon, an FDA spokesman, said Monday that the agency is continuing to evaluate its risk assessment.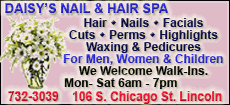 More than 90 percent of Americans have traces of BPA in their bodies, but the FDA says the levels of exposure are too low to pose a health risk, even for infants and children. Other scientists, however, say BPA has been shown to affect the human body even at low levels.
The scientific debate about the chemical could last for years.
In the letters, Blumenthal cites studies that indicate BPA can attach to food in heated containers. "The preventable release of a toxic chemical directly into the food we eat is unconscionable and intolerable," he wrote.
Letters were sent Friday to baby bottle manufacturers Avent America Inc., Disney First Years, Gerber, Handicraft Co., Playtex Products Inc. and Evenflo Co., and formula makers Abbott, Mead Johnson, PBM Products, Nature's One and Wyeth.
"Unfortunately the FDA has refused to do anything about it," Blumenthal said Monday. "We're asking the 11 manufacturers to do so voluntarily."
Jay Highman, president and CEO of Nature's One, who said his company doesn't sell its products in containers that have the chemical, hadn't received the letter by Monday.
Highman said the containers for his company's dry formulas are BPA-free and only the plastic lids have small traces of substance. Because the lid is discarded before the formula heated in liquid, there is very little chance the chemical will migrate into it, he added.
"We look forward to responding to the letter when we receive it," Highman said.