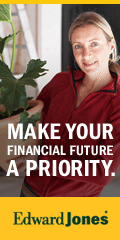 "Living with MS: Wellness with Dr. Matt Petry" will begin at 7 p.m. Monday in ALMH Conference Room A, located in the basement of the hospital. The program is offered by the National MS Society and is free to the community.

Wendy Haste, regional director of community development for the society's Greater Illinois Chapter, says people with MS are often surprised to discover that certain exercises will not only keep them active and healthy, but also preserve their mobility.

"It's a wellness program we sponsor to talk to folks about the benefits of physical therapy and how to access physical therapy through their insurance program," Haste says. "It's very interactive, and we've gotten great reviews from people who thought physical therapy wasn't for them because they weren't injured."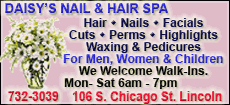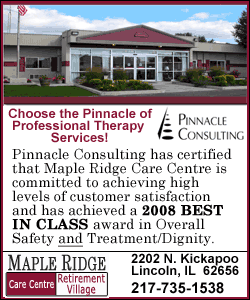 Petry is a board-certified chiropractic physician in private practice who specializes in working with people with MS. Strengthening and stretching exercises are intended to focus on mobility and flexibility and help improve the mind, body and spirit.
MS is a chronic, often disabling disease that attacks the central nervous system, which is made up of the brain, spinal cord and optic nerves
Anyone with questions about the program can call Brenda Centers at 217-737-7697.
[Text from file received from Abraham Lincoln Memorial Hospital]