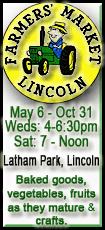 Novartis spokesman Eric Althoff says a person in Britain became the first person to get its swine flu vaccine about 10 days ago.
The vaccine is being tested in a yearlong trial in about 6,000 people in Britain, Germany and the United States.
Althoff said the vaccine will likely be on the market before the trial finishes.
European and U.S. regulators have a fast-track approval process for swine flu vaccines that will allow them to be sold before extensive safety data are available.