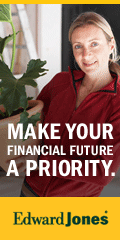 Officials had high praise for the completed work. Tom Osborn, regional director of Best Western International, spoke about visiting the Patels at the motel before its remodeling. "The first time I actually met Paresh, I came in, looked around and said, "Oh!" (in a disbelieving tone). But now it is really amazing. Lincoln can be very proud of the hard work this family has done. They won't let you down. And I want to thank Paresh and his family."

Paresh Patel, his wife, Bhumika, and 3-year-old daughter Diya moved to Lincoln from Houston, Texas, when they purchased the motel.

Since that time, the Patels, including extended family members, have worked hard to give the facility a complete makeover.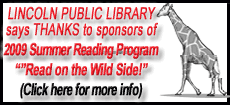 The stylish exterior has been refurbished, sports fresh paint, new accents, and the landscaping has been groomed, with new plantings all around the building.
But it is the interior that is a 180-degree turn from what it used to be. The lobby is cozy and inviting with a working fireplace and comfortable seating. Every area throughout the building has clean design and updated lighting that beautifully complements the coordinated decor.
There is a very nicely designed breakfast nook for patrons, and the rooms have all been completely redone with new bathroom fixtures, paint, floor coverings, draperies and furnishings. Some of the rooms even offer such amenities as whirlpool tubs with ambient lighting.
Joel Smiley, executive director of the Lincoln & Logan County Development Partnership, was on hand at the ribbon-cutting and said that having this motel redone and its joining with Best Western is a positive step in further developing the south part of town. Its presence will have a positive economic impact on the area.
Andi Hake of the chamber of commerce and other community representatives such as Bob Albert of the chamber, Jan Schumacher of the Logan County Board and Mayor Keith Snyder, spoke during the ceremony, each congratulating the Patel family for their accomplishments and thanking them for turning what was becoming an area eyesore into a beautiful addition to the community.
Geoff Ladd of the Abraham Lincoln Tourism Bureau said that the motel is a Route 66 motel, and that having it restored would give a great boost to tourism.
Phil Mahler, Logan County Regional Planning Commission director, said that a couple of the brand-new Route 66 Bike Route signs had just arrived and that one was slated to be by the motel. He thought that many bicyclists would enjoy it if they scheduled their overnight stay there.
In addition to all this, it was announced that the World's Largest Covered Wagon would be moved to the front lawn of the Best Western (see related story in Lincoln Daily News). Speaking in regard to the move, Ladd said, "This is something we have wanted to do, but with the motel in its former state, it just wasn't right. Now it is."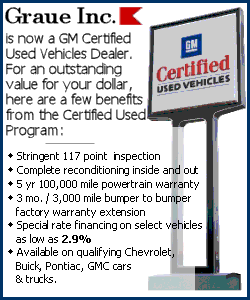 After touring some of the various styles of rooms, including a honeymoon suite, seeing the facility and experiencing the genuineness of the Patel family in providing an enjoyable atmosphere, visitors' comments were much alike. Some thought that people traveling the historic Route 66 would enjoy a stay there. Others were commenting how great it would be for families and friends who need a place to stay in town while visiting loved ones here. The community has a number of long-term care facilities, and there are a couple of residential colleges in Lincoln that draw visitors for overnight and longer stays. It is closer to town than out on the highway and the atmosphere is friendly. Jan Schmacher, an employee of Christian Homes just across the street, said she would definitely recommend it to visiting families.
Best Western was founded in 1946 by M.K. Guertin. By 1951 it was named the largest hotel-motel chain in the industry, has continued regular growth since that time and is now the world's largest chain, with 4,000 hotels and motels worldwide.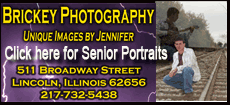 Osborn said that by joining with Best Western, the Patels have become a part of a huge family with many supporting partners. He said that through the branding, a massive corporate advertising and marketing program, and convenience in finding motels and making reservations through the corporate Web site and the 800 number, the Patels have a terrific support system that will help them to succeed in the Lincoln area.
The Lincoln Best Western is already on the corporate Web site, which gives details of the motel, photos of the interior and a list of tourism and shopping sites close by.
Reservations can be made by calling the Best Western Lincoln Inn,
1750 Fifth St. in Lincoln, at 217-732-9641 or by booking through http://book.bestwestern.com/
bestwestern/selectHotel.do.
[By NILA SMITH]
Best Western Lincoln Inn ribbon-cut -- in pictures
Past related articles
For more information on the Lincoln and Logan County area, contact:
Abraham Lincoln Tourism Bureau of Logan County
Executive Director Geoff Ladd
1555 Fifth St.
Lincoln, IL 62656
217-732-8687
info@abe66.com
http://www.logancountytourism.org/
Lincoln/Logan County Chamber of Commerce
Executive Director Andi Hake
1555 Fifth St.
Lincoln, IL 62656
chamber@lincolnillinois.com
http://www.lincolnillinois.com/
217-735-2385
Lincoln & Logan County Development Partnership, NFP
Executive Director Joel Smiley
1555 Fifth St.
Lincoln, IL 62656
217-732-8739
EconDev@LincolnLogan.com
http://www.lincolnlogan.com/