But when Quinn was asked a routine question about state finances, he used it as an opportunity to tear into his chief rival in the Democratic primary -- Comptroller Dan Hynes -- accusing Hynes of playing politics by holding up a loan that would help state government pay its bills.

"To be lollygagging along and meandering along instead of getting the job done is inexcusable," Quinn said. "The people of Illinois expect every constitutional officer to do his or her job without politics."

The outburst was just the latest example of Quinn's obvious anger at Hynes.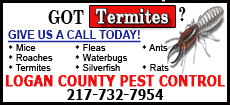 Politicians, even when they dislike their opponents, usually hide their feelings. Especially when talking about members of their own party, they portray disputes as simple policy differences and make sure to note their opponent's good intentions or long record of public service.
Not Quinn.
Normally easygoing, he bristles at the mention of Hynes' name and flings harsh accusations: Hynes doesn't know much about creating jobs; he went AWOL during tough state budget talks; he's an "ankle-biter" who complains without offering better ideas.
Quinn won't discuss his irritation at being challenged by Hynes, but he doesn't deny it either.
"It's a free country. Anybody can run for office," Quinn said when asked about it.
Regardless of who emerges from the Feb. 2 primary, the skirmishes are sure to provide fodder for Republicans who hope to reclaim the governor's mansion in the wake of the Blagojevich scandal.
Hynes stoked the flames when he went after Quinn early. His first TV ad stretched the facts to accuse Quinn of wanting to raise taxes even on families struggling to get by. He also has called Quinn, who twice ran for office on the same ticket with Blagojevich, the head cheerleader for the disgraced ex-governor.
Still, an aide says Hynes' race against Quinn is about the issues -- primarily how to deal with the state's enormous budget problems.
"What the governor doesn't seem to understand is this isn't personal. It isn't about him," Hynes spokesman Matt McGrath said.
It's not hard to see why Quinn would be annoyed.
It's rare for an establishment politician like Hynes to launch a primary challenge against a high-ranking member of his own party.
In addition, Quinn took office under incredibly stressful circumstances. He replaced Blagojevich in January when the incumbent was booted out of office over federal corruption charges.
That left Quinn the tasks of reassuring an angry, suspicious public while trying to take control of Blagojevich's bureaucracy and figure out how to address the biggest budget crisis in Illinois history.
"I believe that he feels that his long years in politics have brought him to the governor's office and he deserves the respect of the rest of the party not to challenge him so soon after he comes into office," said Loyola University of Chicago political science professor John Frendreis.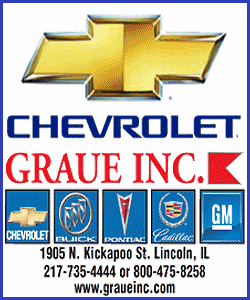 \By challenging Quinn, Hynes is signaling that he sees the governor as vulnerable politically and wrong on the issues, Frendreis said. No politician likes those labels.
Hynes' campaign also says something about his own political options. He was widely expected to run for attorney general if the incumbent, Lisa Madigan, had run for governor. When Madigan decided to stay put, Hynes was forced to choose between seeking yet another term as comptroller, entering the crowded Senate field or challenging Quinn.
It's the budget that seems to irritate Quinn the most when it comes to Hynes.
Quinn took the politically risky step of calling for higher income taxes. He also battled the Legislature over how deeply to cut spending, often putting himself in the position of warning that lawmakers weren't being realistic and that their proposals would devastate services.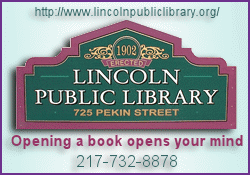 Hynes was largely silent during that debate. Quinn accuses him of hiding from the controversy then but surfacing now just to complain for political reasons.
"When you politic all the time and you try to tear down the incumbent governor, that doesn't get Illinois very far," Quinn sniped at Hynes during a debate last month in Rockford.
Quinn and Hynes have political pedigrees that couldn't be more different.
A three-term comptroller, Hynes hails from a well-known Democratic political family -- his father is a former state Senate president and former Cook County assessor. Quinn started as a government watchdog before serving as state treasurer and eventually lieutenant governor.
As irritated as he may be, Quinn won't question Hynes' party loyalty.
"I don't really believe in that," he said. "I think if you want to run for office, you can. I am a team player. I want to work with everybody in state government."
Meanwhile, an aide insists Hynes is taking everything in stride.
"It says a lot more about Pat Quinn than it says about Dan," McGrath said.
[Associated Press; By DEANNA BELLANDI]
Copyright 2009 The Associated Press. All rights reserved. This material may not be published, broadcast, rewritten or redistributed.