Once again Richard Peck has given us a beautifully crafted story set in rural Illinois. This time, with "A Season of Gifts," the story revolves around the Barnhart family as they move in next to Mrs. Dowdel. From the perspective of 12-year-old Bob, we meet them as they settle into a new town that looks far from promising.
Dad is the new Methodist minister of a very poor, struggling church. Older sister, Phyllis, is a freshman in high school, wanting desperately to fit into the popular crowd while appearing as grown up as a 14-year-old can be. Ruth Ann, a first-grader, is the voice of truth and innocence, while maintaining a typical child's perspective on the events and feelings that befall and transform the family throughout the autumn and winter of 1958. This is a family in need, even if they do not know it. Of course, they will find that help from an unlikely source.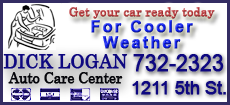 For readers of Mr. Peck's award-winning "A Long Way From Chicago" and "A Year Down Yonder," the next-door neighbor, Mrs. Dowdel, is a familiar character. For those meeting her for the first time in this story, they will be enthralled with the character within the first couple of chapters. She is the over-the-top, feisty old woman used to taking care of all situations for herself. Gruff on the outside, dressing without thought to the conventions of the day, she is lord of her home and a commanding presence in the community. Mrs. Dowdel declares that she "never neighbors" and wants only to be left alone, although she is the one who quietly (most of the time) goes about seeing that the town runs well and its people receive what they need.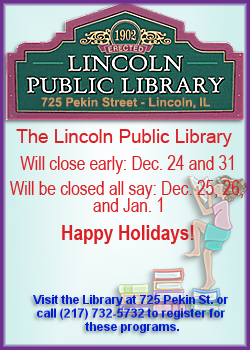 "A Season of Gifts," full of laughter and rejoicing, is a gift to the reader of a simpler time when neighbors knew your family (warts and all) but accepted that people still retained the ability to rise above their acts with the help of those around them. Even the more notorious characters in the novel are ones we end up hoping will find a better pathway in life, without excusing their mistakes or having them suffer the consequences of their actions.
Do not miss this book. For young readers, it is a walk that shows how we are important to those around us and does so without becoming heavy-handed or boring. For adults, it is a walk down memory lane and is full of names and places in Illinois that bring a smile of recognition.
Mr. Peck's ability to re-create small-town character and life is amazing. That he does so in such a relatively small number of pages speaks volumes to his profession. How refreshing to hold a book that does not task your hand muscles! Come into the library and experience this book and many others by Peck.
[Text from file received from Louella Moreland, Lincoln Public Library District]
(Ms. Lou's blog: lincolnpubliclibraryupdates.blogspot.com)