Putting a stamp of approval on Lincoln
U.S. Postal Service 1st-day-of-issue ceremony for Lincoln Bicentennial postage stamps Feb. 9 at Old State Capitol
Send a link to a friend
[February 03, 2009] SPRINGFIELD -- The official U.S. Postal Service first-day-of-issue ceremony for the four new Abraham Lincoln Bicentennial postage stamps will be on Monday at 10 a.m. at the Old State Capitol State Historic Site in Springfield. The event is free and open to the public and is part of Illinois' celebration of the Abraham Lincoln Bicentennial.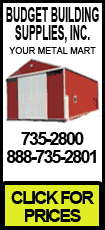 John E. Potter, postmaster general and chief executive officer, will officially dedicate the four new stamps that go on sale nationwide that day. Although similar events will occur elsewhere that day and in the weeks to come, only the official first-day-of-issue cancellation will bear the Springfield, Ill., postmark. U.S. Sen. Richard J. Durbin, U.S. Rep. Aaron Schock, Springfield Mayor Timothy Davlin, Illinois Historic Preservation Agency Director Jan Grimes and Illinois State Historian Thomas F. Schwartz will make remarks on this historic occasion. The U.S. Postal Service has similar ceremonies for many of its commemorative stamps.

The U.S. Postal Service will have a special store set up inside the Old State Capitol from 9 a.m. to 4 p.m. so visitors may purchase the Lincoln stamps. Visitors may also purchase a set of five limited-edition Lincoln Bicentennial envelopes featuring the artwork of five amateur and professional artists who won a statewide design contest last year. The envelopes may be purchased at the Tinley Dry Goods Store in the adjacent Lincoln-Herndon Law Offices building.

The U.S. Postal Service will also offer a special cancellation service on Feb. 12, Lincoln's 200th birthday, from 9 a.m. to 4 p.m. at the Old State Capitol, offering visitors the chance to have their commemorative stamps and envelopes hand-canceled on the date of the Abraham Lincoln Bicentennial.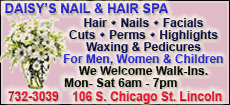 The new stamps were unveiled Oct. 30, 2008, at the Old State Capitol and feature the artwork of Mark Summers. Each depicts a different aspect of Lincoln's life.
Rail-splitter. This stamp includes the earliest-known photograph of Lincoln, dated 1846, by N.H. Shepherd, and depicts Lincoln as a youth splitting a log for a rail fence on what was then the American frontier. When he was a candidate for president in 1860, the Republican Party used the image of Lincoln as a "rail-splitter" to enhance his appeal to the workingman.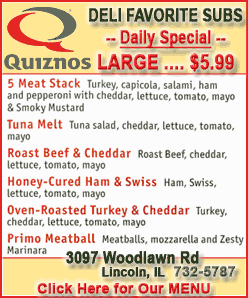 Lawyer. This stamp includes a photograph of Lincoln dated May 7, 1858, by Abraham Byers, and shows Lincoln in a courtroom in Illinois, the state where he was a practicing attorney for nearly 25 years.

Politician. This stamp includes a photograph of Lincoln dated Feb. 27, 1860, by Matthew Brady, and shows Lincoln debating Stephen A. Douglas during their 1858 campaign for a U.S. Senate seat from Illinois.

President. This stamp includes a photograph of Lincoln dated Nov. 8, 1863, by Alexander Gardner, and depicts Lincoln conferring with Gen. Ulysses S. Grant and Gen. William T. Sherman toward the end of the Civil War. The depiction is based on "The Peacemakers" (1868), a painting by George P.A. Healy.
The first-day-of-issue ceremony is one of many events scheduled for the observance of Abraham Lincoln's 200th birthday and is co-sponsored by the Illinois Abraham Lincoln Bicentennial Commission. For a complete list of Abraham Lincoln Bicentennial events in Illinois, visit www.lincoln200.net.
[Text from Illinois Abraham Lincoln Bicentennial Commission file received from the Illinois Office of Communication and Information]