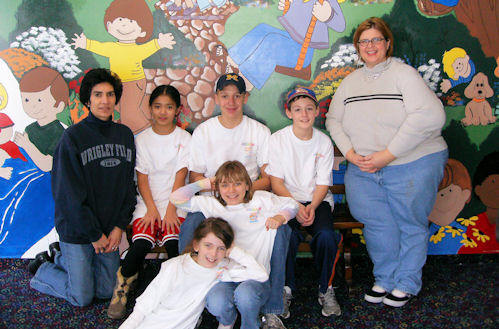 During Catholic schools' "Celebrate Service" week, students from Carroll Catholic School volunteered to help with projects at IGA, Kroger, St. Clara's Manor, Lincoln-Logan Food Pantry, Oasis and Christian Child Care.
The group pictured at Christian Child Care helped move chairs and did some light cleaning. The children were enthusiastic in their jobs and the hour passed by very quickly. Volunteering during one's youth is a great way to inspire volunteering for a lifetime.
Pictured from left in back: Renee Newton (teacher, Carroll Catholic), Melissa Van, Austin Krusz, Payton Ebelherr and Coleen Moore (director, Christian Child Care). In front: Emma Nepolello and Darria Campbell.
Picture by Christian Child Care