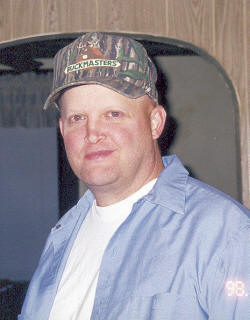 Dennis 'Gator' Hutchison

Send a link to a friend
[January 12, 2009] Dennis "Gator" Hutchison, 49, of Lincoln, died Saturday, Jan. 10, 2009, at 11:58 a.m. at Memorial Medical Center in Springfield.
Visitation will be 5-8 p.m. Tuesday at Lincoln Christian Church. His funeral will be at 10 a.m. Wednesday at the church, with John Welter officiating.
Burial will be in Pleasant Valley Cemetery, Middletown.
Arrangements are by Fricke-Calvert-Schrader Funeral Home in Lincoln.

Mr. Hutchison was a maintenance engineer at Lincoln College for 13 years.

He was born Sept. 21, 1959, in Lincoln to Lloyd and Shirley Dial Hutchison. He married Donna Sparks on July 21, 1978, in Lincoln.

He is survived by his father, Lloyd Hutchison of DeLand, Fla.; his mother, Shirley Piper of Springfield; one son, Joshua (and Charity) Hutchison; one daughter, Jenna Hutchison of Lincoln; one brother, Randy (and Ruth) Hutchison of Allen, Texas; three nephews, Scott, Jeff and Adam Hutchison; one sister, Debbie Hutchison of Plano, Texas; and a grandchild due in June.

He was preceded in death by one brother, Roger Hutchison.

He was a member of Middletown Sons of the American Legion.

He was a musician and songwriter in the Logan County area for a number of years with bands including Renegade Country, Country Gone Wild and the original Saturday Nite Special.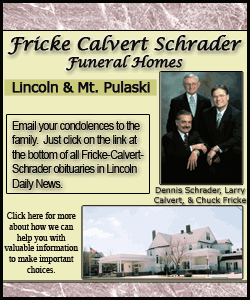 He was of the Christian faith and had been a part of the Good News Publishing Co. of Lincoln Christian Church, under the direction of Keith Davenport and Gene Shepherd.
Memorials may be made to American Legion Post 672.
Click here to send a note of condolence to the Hutchison family.