Lincoln Daily News
welcomes letters of appreciation, information and opinion on matters pertaining to the community.
As a community we need to be able to talk openly about matters that affect the quality of our lives. The most effective and least offensive manner to get your point across is to stick to the issue and refrain from commenting on another person's opinion. Letters that deviate from focusing on the issue may be rejected or edited and marked as such.
.
You may also send your letters by e-mail to ldneditor@lincolndailynews.com
or by U.S. postal mail:
Letters to the Editor
Lincoln Daily News
601 Keokuk St.
Lincoln, IL 62656
Letters must include the writer's name, telephone number, and postal address or e-mail address (we will not publish address or phone number information). Lincoln Daily News reserves the right to edit letters to reduce their size or to correct obvious errors. Lincoln Daily News reserves the right to reject any letter for any reason. Lincoln Daily News will publish as many acceptable letters as space allows.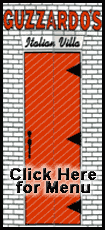 Dear Editor:

I want to thank the Lincoln Police Department for watching over our youth while they were on a prayer walk in the evening of Friday, April 24, as part of a 30-hour famine.

The 30-hour famine focuses on poverty. The youth had collected can goods and money for the Lincoln/Logan County Food Pantry. The 30-hour famine is also an overnight spiritual mini-retreat. The prayer walk was one of spiritual exercises that our youth did.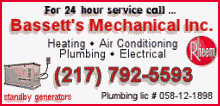 About 10 Friday evening, one group walked toward the hospital and the other group walked to the city square. The groups stopped in front of buildings where community needs are addressed and met. The groups prayed for those who are suffering and for those who attempt to alleviate their suffering. When one group reached the firehouse for prayer, several firemen were out and joined the youth and their sponsors in prayer. Little did they know that soon the firemen would respond to an emergency call for a family member of one in the group.
[to top of second column in this letter]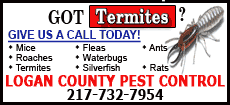 After the prayer walk, both groups returned to the church yard and wrote the names of the places where they had prayed on balloons. The groups prayed once more and then released the balloons to heaven. The Bible speaks of the prayers of the saints rising to heaven as sweet-smelling incense. I think God receives balloons as well.
Prior to the prayer walk, our youth director, Julie Hinds-Jackson, contacted our police department and informed them of spiritual exercise and requested a watchful eye from the police. Julie and the other adults on the prayer walk noticed the police several times, quietly watching over them. I thank the Lincoln Police Department for providing security and comfort as our youth prayed for our city.
In Christ's name,
Rev. Jame Hahs, pastor
First United Methodist Church
[Posted May 02, 2009]