YMCA notes

Send a link to a friend

[August 02, 2010] Before and After School -- There are openings at District 27 schools, C-EL and Olympia South. The YMCA Before and After School program includes daily snack, physical games and recreation, craft fun, homework assistance, character building, reading program, table games, activities, and more. Call 735-3915 for details.

For information on Lincoln Area YMCA programs and events, visit the downtown office, 604 Broadway St., Suite 1; call 735-3915; or visit www.lincolnymca.org. The YMCA Activity Center is at 719 Wyatt Ave.
Preschool Play Center -- This includes Preschool Play Days, which are morning and afternoon sessions. Morning sessions are 9-11 a.m. and the afternoon session is 12:15-2:15 p.m. Next, there is Lunch Bunch, which runs Sept. 7 to May 20 from 11 to 11:30 a.m. The YMCA also has Preschool PE from 11:30 a.m. to 12:15 p.m. This is ongoing all school year. All these preschool programs are for 3- to 5-year-olds.

Megan Kissel Fall Soccer -- In remembrance of Megan Kissel, the Lincoln Area YMCA and the Kissel family have dedicated the fall soccer season to her as a memorial. Children will learn soccer fundamentals and techniques at weekly practices. Games are on Saturday mornings at the LDC soccer fields, starting Sept. 25. Registration deadline is Sept. 9.

Fall Volleyball -- The volleyball program is ready for plenty of learning and action! Participants will learn basic volleyball fundamentals, coordination, teamwork, sportsmanship and skills to succeed at the sport. The YMCA instructor teaches the participants how to bump, set, spike and play as a team. Tuesday evenings, Sept. 18-Oct. 23. Registration deadline is Sept. 2.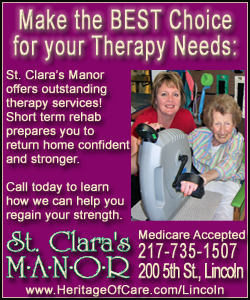 Fall Art Classes -- Tie Dye -- Get ready to transform your plain white clothes into a bright new piece of art! The class supplies a T-shirt (specify a size when registering), plus bring your own white cotton things -- extra T-shirt, pillowcase, socks or others! A great messy and fun art form! Every piece is a surprise! Friday, Sept. 3, 5:30-7 p.m. Registration deadline is Aug. 27.
Party Nights -- Fashion Party -- Ladies, bring your best makeup and your fanciest clothes, because we are walking the runway! Friday, Sept. 17, 7-9 p.m. Registration deadline is Sept. 13.
Look for our new 2010-2011 fall catalog. Come by the office and grab one!
[Text from file received from Lincoln Area YMCA]