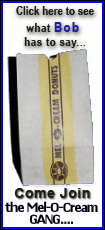 Across the continent, more than 30 percent of malaria medicines are estimated to be fake, and many look identical to the real thing.
A new project called mPedigree lets consumers send in a code via text message that lets them check if their drugs are genuine. It was recently adopted in Nigeria, with plans for wider use elsewhere in Africa. Last month, the Nigerian government decided to introduce the technology for all medicines in the future, not just anti-malarials.
Ghanaian entrepreneur Bright Simons developed the mPedigree system; its technology and security infrastructure is now being provided by Hewlett Packard. The system assigns a unique code to genuine malaria medicines, printed on the back of medicine blister packs under a sheet that is scratched off like a lottery ticket.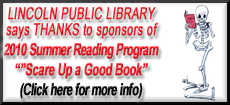 Customers send a text message to a central hot line with the code and instantly get an "OK" response telling them if the drug is registered and thus real. It also sends them additional information like the drug's manufacturer and expiration date.
If the drug isn't registered and potentially fake, people receive a text message that says "No. Please recheck code." The system is free for consumers and is paid for by pharmaceutical companies and governments.
Health officials say the innovative system could help Africa curb the tide of fake drugs and potentially save hundreds of thousands of lives. Experts think about 700,000 people die from malaria or tuberculosis every year after taking counterfeit drugs, with some containing little more than sawdust, baby powder and water.
In addition, fake medicines speed up drug resistance. If a drug contains some but not enough of the active ingredient, it won't kill the disease's virus or bacteria, but gives it a chance to mutate into a deadlier form instead.
Knowing the drugs are real may also persuade more Africans to take them in the first place, saving even more lives.
"With (this system), people can be far more confident about the medicines they're taking," said Julian Harris, a research fellow at International Policy Network, a London-based think tank. "Right now, the option for many people is taking medicine from a broken blister packet," said Harris, who is not connected to the project.
Rich countries have long employed expensive methods, like tracking systems or sophisticated equipment, to verify whether drugs are authentic. In Europe, the United States and elsewhere, authorities often use mobile labs and hand-held spectrometers to test if drugs have the right active ingredients in the right amounts.
Without such sophisticated devices, Simons' text messaging system gives ordinary Africans a way to check what they're buying. Previous studies from agencies including the World Health Organization have shown about 30 to 60 percent of medicines in Africa are counterfeit or substandard.