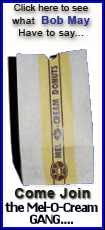 But, there are also other opportunities out there just waiting to be found in the service industry.

Gift cards, gift certificates and memberships offer some opportunities to give someone a gift that is truly useful while at the same time leaving the specifics up to them.

It's a win-win situation when you chose a certificate or membership to a place your loved one or friend will enjoy going, and yet they get to choose what they will do once they get there.

Lincoln Park District Recreation Center

One fine example of this could be a membership at the Lincoln Park District Recreation Center.

Membership to the Rec Center is open to anyone, although there are certain discounts for being an in-district member. "In-district" means that the member lives within an area where they support the Lincoln Park District through their property taxes.

There are also a wide range of prices, depending on age and the specific areas of the Rec Center where your gift recipient will spend the most time.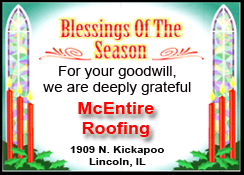 According to manger Marsha Greenslate, gift certificates are available and can be purchased in whatever increment the buyer may wish.
Memberships, or "access passes," are broken down into full-access, circuit, track and court, and a special three-month summer pass for college students.
Rates are broken down by age group and offer prices for youth, adult, couples, family, senior and senior couples.
In addition, there are daily passes for the track and court, circuit room, or the strength room.
The Rec also offers personal training, massage therapy, sauna, a family changing room, and locker room and shower facilities.
The Rec Center is located at 1400 Primm Road and is open seven days a week from 5:30 a.m. to 10 p.m. and closed for only six holidays annually.
So if you know someone who enjoys working out with weights, or perhaps needs to do some cardiovascular workouts for their health, a gift certificate from the Lincoln Park District could be the perfect gift that shows them you have given some real thought to your choice for them.
Lincoln Area YMCA
Another terrific though sometimes overlooked gifting opportunity is a membership or gift certificate from the Lincoln Area YMCA.
The Y has undergone a "rebranding" this year and has adopted the simple designation of "the Y." The goal of this organization is to nurture the potential of children and teens, improve health and well-being of all its participants, and motivate people to support their neighbors and their community.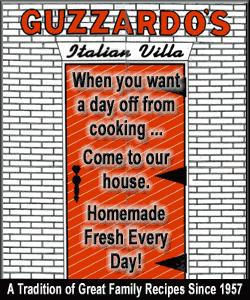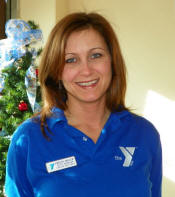 Kristi Miller, director of the Y, says the Lincoln program offers gift certificates in any increment the buyer chooses and also sells annual memberships that are very economical.
Members of the Y receive seasonal program catalogs, brochures, deadline reminders and important announcements.
The Y offers a wide variety of services, including before- and after-school programs, School's Out Fun Days, and special seasonal activities such as girls basketball, cheerleading workshops, archery classes, soccer and much more.
In addition to all this, there are special one-day art classes and a variety of "Y party nights" that are open to members and nonmembers.
In cases where programs are open to nonmembers, those who do belong to the Y get a discount on their program fees.
While a large majority of the programs offered at the Y are for youngsters, there are also some adult programs available, such as Hoop It Up, which runs from Dec. 2 through April 21. Hoop It Up is specifically for ages 18 and up and offers adults an opportunity to spend Thursday evenings playing basketball as part of a team at the Y Activity Center on Wyatt Avenue.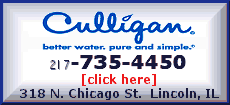 Because you can buy a gift certificate without obligating to a membership or a specific program, one suggestion might be to pick up a copy of the Y's winter newsletter and include it in your gift.
The newsletter will outline the activities that are going on in the very near future, allowing the gift recipient to personally choose what he or she might want to do.
[By NILA SMITH]
Previous articles in series