Send a link to a friend
December 2010
---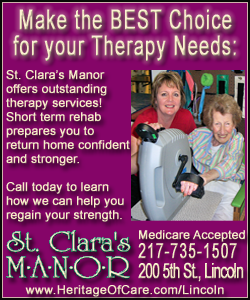 Friday, Dec. 31
New Year's Eve kickoff celebration for Mount Pulaski's 175th anniversary
SPONSOR: Mount Pulaski 175th Anniversary Committee
WHO: Mount Pulaski School District
DETAILS: Two restaurants open, VFW Hall soup and chili supper with freewill offering, music and entertainment, shops open with refreshments and prizes, ball drop at midnight, two $175 drawings, fireworks, children's activities at two locations.
See www.mtpulaskiil.com for details.
(See article.)
WHERE: Mount Pulaski square
WHEN: 5 pm to midnight
If postponed due to weather, activities will be on Jan. 8.