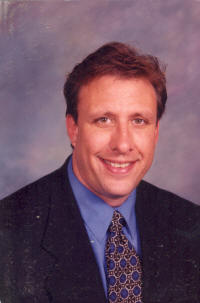 Stephen Behm

Send a link to a friend
[February 01, 2010] LINCOLN -- Stephen Scott Behm, 48, of Nokomis, Fla., died Thursday, Jan. 28, 2010, at 12:04 a.m. in an auto accident in Indianapolis, Ind.
Visitation will be 4-7 p.m. Tuesday at Fricke-Calvert-Schrader Funeral Home in Lincoln.
His funeral will be at 10 a.m. Wednesday at Zion Lutheran Church of Lincoln, with the Rev. Mark Thompson officiating.
Burial will be in Zion Cemetery, Lincoln.
Mr. Behm was a cell tower manager for UCI Construction Services in Tampa, Fla.
He was born May 20, 1961, at St. Clara's Hospital in Lincoln to Walter and Patricia Zieglowsky Behm.
He is survived by his parents, of Lincoln; two sisters, Cindy (and Dave) Haseley of Castle Rock, Colo., and Beth (and Roy) Seaney of Tallula; one brother, Walter (and Julie) Behm of Tempe, Ariz.; an aunt, Sharon (and Ray) Sanders of Jerusalem, Israel; a cousin, Stacey (and Kevin) Howard of Highland; seven nieces, Laura, Kristen, Marissa, Sarah, Kelsey, Danielle and Blake; and two great-nieces, Emma and Isabella.
He was a member of Zion Lutheran Church of Lincoln.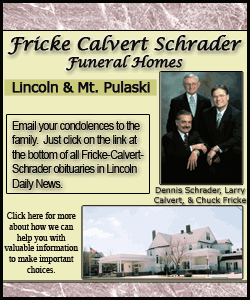 Stephen will be greatly missed by family and friends.
Memorials may be made to Zion Lutheran School or Zion Lutheran Church of Lincoln.