Donald Hilscher

Send a link to a friend
[January 21, 2010] LINCOLN -- Donald Lee Hilscher, 76, of Lincoln, died Tuesday, Jan. 19, 2010, surrounded by his family.
A celebration of his life will be at 3 p.m. Saturday at the Lincoln Knights of Columbus Hall.

Holland Barry & Bennett Funeral Home in Lincoln is handling arrangements.

Mr. Hilscher taught at Lincoln College for 48 years in the science field.

He served in the U.S. Navy during the Korean War.

He was born Jan. 3, 1934, in Chicago to Glenn and Lillian White Hilscher.

He is survived by his wife, Mary Hilscher; four sons, Jerry (and Wanda) Hilscher, Donnie Hilscher, Danny (and Denise) Hilscher and Jeff (and Amber) Hilscher; two stepchildren, Matthew (and Cindy) Wilson and Stephanie (and Ryan) LaPlante; 11 grandchildren; and seven great-grandchildren.

He was preceded in death by his parents; aunt and uncle Noel and Althea Hilscher; and one grandson, Trevor Hilscher.

In his spare time he learned to fly and eventually passed that love on to others by teaching basic and commercial ground school.

During the summer and school breaks he visited all of the 49 continental United States and most of the Canadian provinces, including Montreal, Quebec, Nova Scotia, Newfoundland and Winnipeg, all in a slide-in truck camper.

He learned how to sail and spent many summers sailing on Evergreen Lake.

Donald traveled all around the world and experienced things many of us only dream of.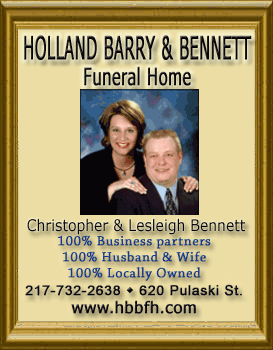 Perhaps the most memorable of his journeys, though, was the one he took with Miss Mary, who became his wife on May 12, 1997. She was his co-pilot, his snorkeling buddy and his best friend. Together they saw the world.
Donald also restored four old vehicles, including a 1948 half-ton Chevy that he converted to an Army truck and drove for 30 years.
His world travels also allowed him to collect a wide variety of toys, from airplanes to trendy toys.
He attended Lincoln College in 1957-1958 and graduated with an associate degree. He also attended the University of Miami and studied marine biology and oceanography.
Memorial donations may be made to hospice.
Click here to send a note of condolence to the Hilscher family.