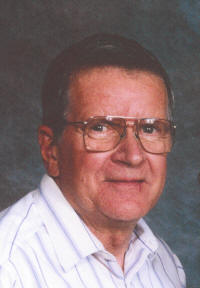 Kenneth Molt

Send a link to a friend
[January 22, 2010] LINCOLN -- Kenneth Wayne Molt, 74, of Lincoln, died Thursday, Jan. 21, 2010, at 6:26 p.m. at Memorial Medical Center in Springfield.
Visitation will be 4-7 p.m. Monday at Fricke-Calvert-Schrader Funeral Home in Lincoln, following Masonic rites at 3:30 p.m., which all master Masons are invited to attend.
His funeral will be at 10:30 a.m. Tuesday at the funeral home.
Burial will be in Carlyle Cemetery, Lake Fork.
Mr. Molt was employed as a firefighter for the city of Lincoln for 30 years. He previously worked at Stetson China, Beich's Candy, and Lehn & Fink. He held an Illinois barber's license since 1963.
He was born Feb. 16, 1935, in Lincoln to Leon Lowell and Reva Scroggins Molt. He married Laura Mae Van Fossan on Dec. 31, 1954, in Lincoln.
He is survived by his wife; two sons, Kenneth Leon Molt of Fort Myers Beach, Fla., and Rodney Eugene (and Lisa) Molt of Lincoln; a brother, Lowell (and Shirley) Molt of Mount Pulaski; two half brothers, Lonnie and Kevin Molt of Alabama; one sister, Jacquelyn Lannin of Springfield; three grandchildren, Andrew, Tyler and Damian Molt of Riverton; two step-grandchildren, Randy Bailey of Chatham and Candace Bailey of Springfield; one great-grandchild, Jaden Ann Molt; and three step-great-grandchildren, Austin and Conner Bailey and Emma Graham.
He was preceded in death by his parents.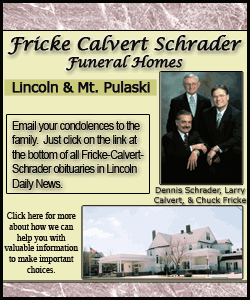 He was very active in Lincoln Lodge 210, York Rite Order, White Shrine of Jerusalem and Independent Order of Odd Fellows 204.
Kenny held a pilot's license for a number of years and was a member of the Experimental Aircraft Association since 1969.
Memorials may be made to Lincoln Masonic Foundation Inc.