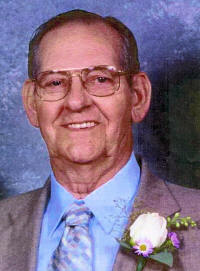 Junior Pharis

Send a link to a friend
[January 25, 2010] MOUNT PULASKI -- Junior Lee Pharis, 81, of Mount Pulaski, died Friday, Jan. 22, 2010, at 9:27 p.m. at his home.
His funeral will be at 2 p.m. Tuesday at Fricke-Calvert-Schrader Funeral Home in Mount Pulaski, with the Rev. Kevin Treptow officiating. Visitation will be from noon to 2 p.m. at the funeral home.
Burial will be in Steenbergen Cemetery.
Mr. Pharis was a retired carpenter.
He was born Dec. 19, 1928, in Bearsdale to Owen and May Embery Pharis. He married Maymie Smith in Clinton on Sept. 25, 1948. She preceded him in death on Sept. 16, 2009.
He is survived by two sons, Gary (and Penny) Pharis of Mount Pulaski and Eddie (and Jane) Pharis of Mount Pulaski; five grandchildren, Laura Pharis, Mandl (and Scott) Luckhart, Aaron (and Jennifer) Wilham, Joseph (and Amanda) Pharis and Josh Pharis; nine great-grandchildren; two brothers, Ray (and Pat) Pharis of Refugio, Texas, and Kenneth and Mary Pharis of Rienzi, Miss.; and three sisters, Helen Frank of Refugio, Texas, Dorothy (and Vernell) Bahn of Mount Pulaski and Lou (and Gene) Mattingly of Atlanta.
He was also preceded by in death by one brother, Gerald Pharis, and one sister, Lillian P. Rentmeister.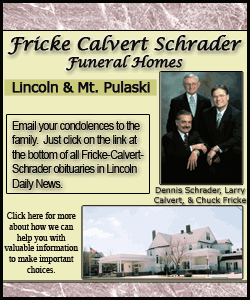 He was a member of Chestnut United Methodist Church and one of the founding members of the Chestnut Fire Department.
Memorials may be made to Chestnut Methodist Church or Memorial Home Hospice.
Click here to send a note of condolence to the Pharis family.